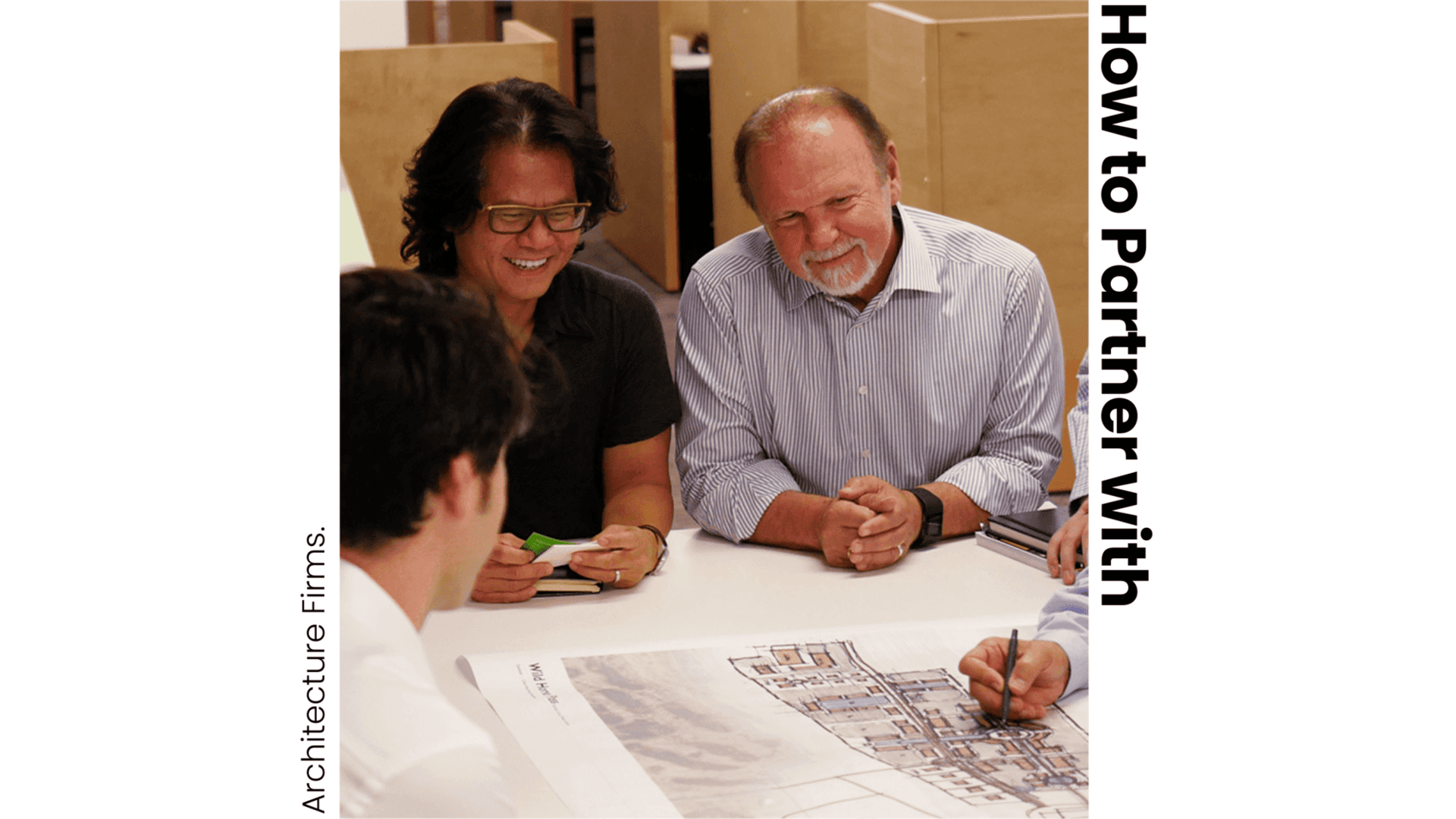 As a commercial real estate broker, you can utilize the expertise of architects to understand how to improve the buildings you are selling and meet your client's requirements.
This article has broken down essential tips to help define a process that works best for you and develop meaningful relationships. We've found that this approach to partnering with an architecture firm can save you time and money and help you be even more successful.
Table of Contents
Find Your People
Finding people who share your core values can maximize your impact as a broker. Creating meaningful relationships is easier when you know who shares the same standards.
For example, giving back to the community is paramount for architects. The brokers that we've had the best relationships with share this passion. They approach each project thoughtfully and value other perspectives in the process.
Knowing who you are looking for can save you time finding the right firm for you and your client's project. It is also essential to understand who also shares your clients' values, which can be a quick way to build trust. Approaching every relationship with this mindset sets you apart in a competitive market and makes you an even more desirable broker to work with.
Involve Your Architects
It's essential to have architects and developers on board when designing commercial spaces. They can provide valuable insights into your client's needs, which can help make the design process smoother.
When we worked with Lincoln Property Company to design The Star in Frisco, Texas, their brokers would bring potential tenants to our office to integrate their brand into the larger brand of The Star. Bringing everyone together fostered a comfortable environment for the client to discuss their vision, and we could show them what their theories could look like on the spot.
Involving your team of architects as trusted advisors early on can be an excellent way to set your clients at ease and create a great first impression. You can set yourself steps ahead by utilizing collaboration, open communication, and a welcoming environment.
Communication is Key
Another way architects can help you is by bringing them in to help cast a vision for the property early in the process. Inviting them into the process will ensure that both parties work towards a common goal.
When you have a potential client, you can communicate the client's end goal with your team of architects ahead of time so that they can prepare. Whether it's input on the interior design or exterior of the building or project, communicating details early and providing feedback during the process can make a big difference when working together as a team.
Clear communication is vital for the developer, broker, and architect. We worked with real estate developer Billingsley Company on a project. They brought the broker into the early phases to gain insight into what was marketable and what elements would meet the tenant's needs.
No Solo Artists
We like to say there are no solo artists. Team players build meaningful relationships with co-workers and clients, value community, and collaborate. That means big egos aren't allowed on our team.
Working with people who value your input, offer suggestions, and be open to other perspectives is essential. If ego gets in the way of good judgment, likely, that the project won't be as successful as it could be.
We've had the privilege of working with broker Robert Dozier on The Star. Robert is an excellent example of someone who seeks to understand all partner opinions and offers valuable feedback. The best part of the process is creating long-lasting relationships with exceptional people like Robert, whom you can trust and depend on.
Find the Firm for You
We hope that these tips will help you along the way and set you up for success when finding an architecture firm that's the right fit for you and your clients.
Creating exceptional experiences starts with a trusted advisor who maximizes every opportunity to create memorable moments. Our team at O'Brien embraces a collaborative design approach that is open, interactive, and imaginative.
To us, realizing your vision takes more than a process and result. It takes a team to guide the journey and form relationships along the way. Let's build your brand together.
[contact-form-7 id="4662″ title="Contact form 1″]