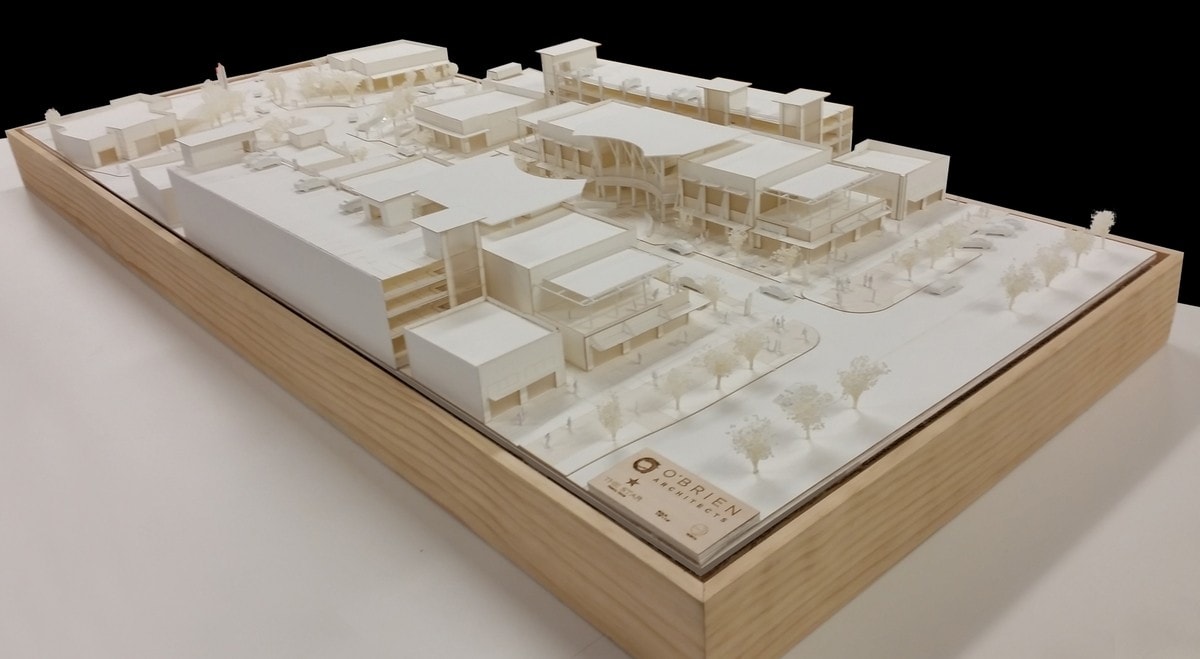 The Dallas Cowboys will soon have a new home at The Star in Frisco, Texas. The 90 acre development along the Dallas North Tollway will be anchored by the Dallas Cowboys World Headquarters, featuring a 12,000 seat multi-use indoor event center, two outdoor practice fields, and the Cowboys' head offices. The event center will be used by the Cowboys, the City of Frisco, and Frisco ISD, and also for entertainment and other sporting events. Additionally, The Star will have over 1.8 million square feet of retail and restaurant space, office buildings, and hotel and residential buildings. Parking structures will provide over 9,000 parking spaces.
Gensler is designing the headquarters and event center, while O'Brien Architects is responsible for the master planning and design of the surrounding mixed-use development, including more than 15 retail and restaurant buildings and 2 parking garages. Manhattan Construction has been selected as the general contractor and Lincoln Property Company will be responsible for leasing. The Star is expected to be complete in August 2016.
---
O'Brien's Alex Quintanilla created a scaled model of the main drive of the retail development, made of museum board and basswood. Using a combination of laser cutting, laser scoring, 3D printing, and good old-fashioned hand modeling, Alex spent around 80 hours building this masterpiece.