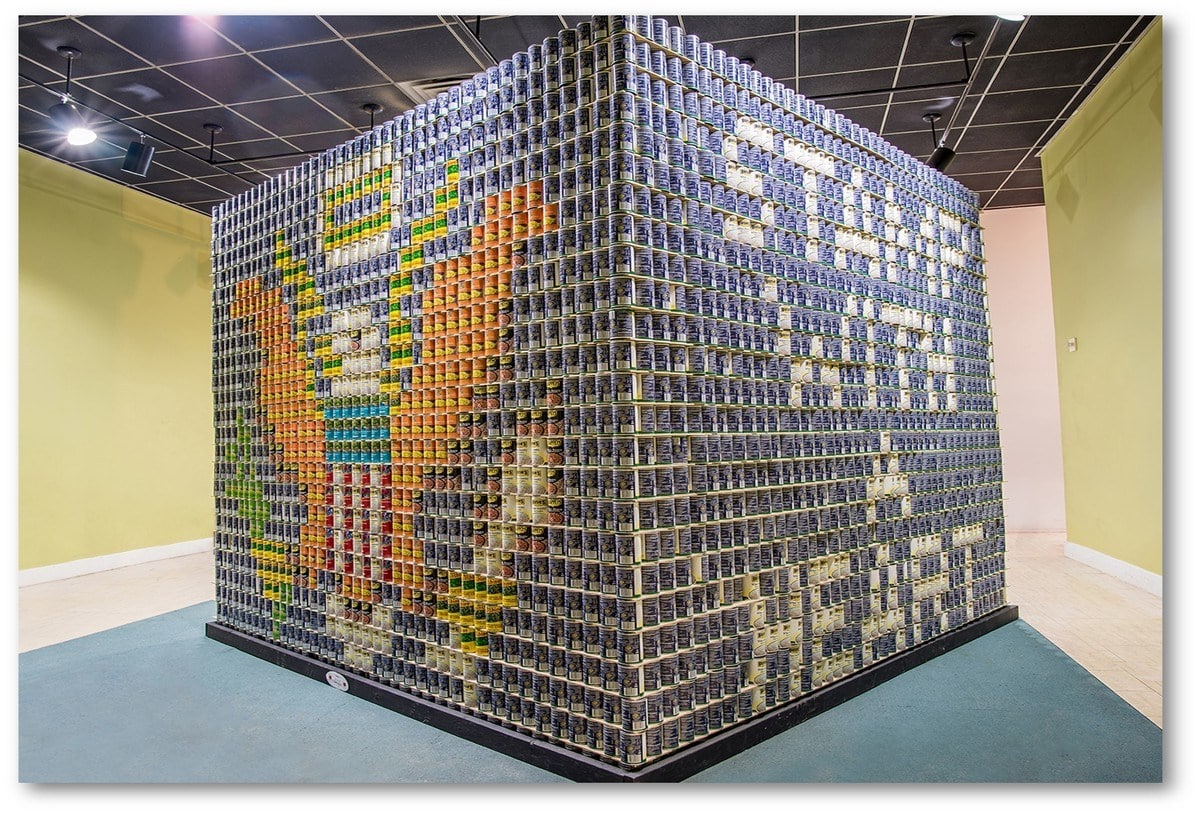 O'Brien Architects was presented with the "Best Use of Labels" award at the 2016 Design/Build International Competition at The American Institute of Architects' (AIA) Convention.
This award, which is given to the structure that incorporates the best use of canned food labels to create imagery, was given to O'Brien's "Stamp with a Heart" design. Out of 1,200 competing structures, only eight teams were selected for these top awards. Every year, over 10,000 volunteers from the design industry compete in 150 cities around the world, with all cans donated to local food banks at the end of the competition. O'Brien partnered with Hill & Wilkinson General Contractors and Henderson Engineers, Inc.
Check out some pictures of the incredible finished structure below.