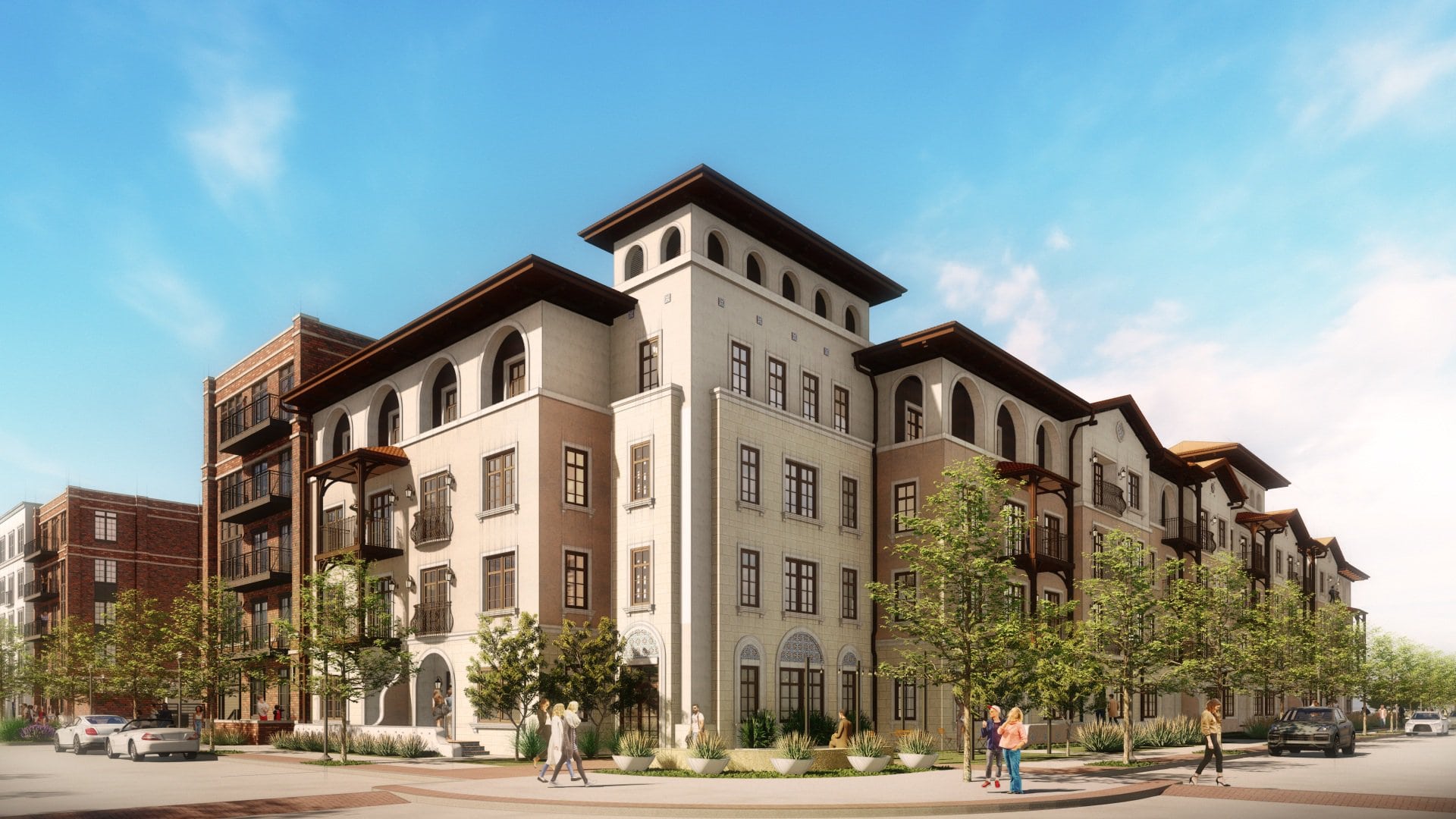 Our project, Presidium Frisco Square, was featured in the Dallas Morning News. You can read the full article here.
A Texas apartment builder, Presidium, is adding to the Frisco Square development with a new rental community.
The Presidium Frisco Square project will include 368 apartments scheduled for completion in mid-2023.
It's the latest phase of Frisco Square, which is on Main Street east of the Dallas North Tollway and includes retail, apartments, offices, and medical facilities.
"Nestled in the heart of more than 4.4 million square feet of a booming office, retail, and dining destination, Presidium Frisco Square will add even greater value to the area's existing infrastructure and offer future residents the ability to live, work and play seamlessly in a true mixed-use environment," John Griggs, co-CEO and co-founder of Presidium, said in a statement.
The 337,000-square-foot rental community at Cotton Gin and Church roads was designed by Dallas-based O'Brien Architects.
The gated community will include a club room, cinema lounge, golf simulator and theater room, fitness center, and co-working lounge. Outside, there will be a pavilion, a rooftop terrace, a resort-style pool, three courtyards with outdoor kitchens, and a dog spa and dog park.
Founded in 2003, Presidium has a track record of $2.5 billion in properties.
The company just broke ground on a 370-unit apartment community in Jacksonville, Fla. And Presidium is working on eight more apartment projects in Texas, Florida, Georgia, and New Mexico.
Frisco Square has been under construction for more than 20 years and has apartment communities built by developers including Mill Creek Residential and Toll Brothers.