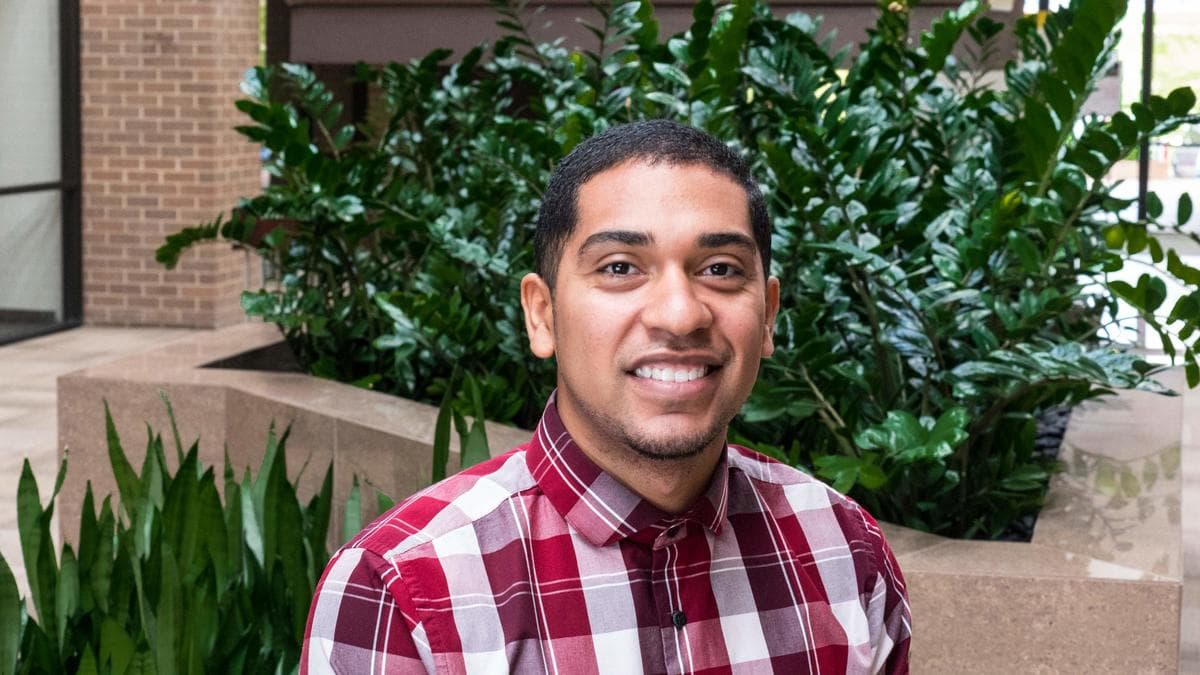 We welcomed Vidal to O'Brien this past October and his positive energy and passion for innovative building solutions have made an immediate impression. A native of San Angelo, Texas, Vidal obtained his B.S. Architecture and Master of Architecture, as well as an Urban Design Certificate from Texas Tech University. He spends his weekends pursuing his many interests: improving his personal fitness through bootcamp workouts and lifting weights, watching anime, exploring art and photography, and helping his fiancé plan their wedding.
---
Tell us about your family.
I am mixed, half African American and half Hispanic. My father's side is from Mexico and my mother's side is from Texas, we also have some blood ties to Oklahoma and the Choctaw Indians. My fiancé's family is from Ghana, in West Africa. We just recently had a Traditional Engagement Ceremony bringing both of or families together for a huge celebration!
Before working at O'Brien, what was the most unusual or interesting job you ever had?
One summer I worked with a family friend who owned a tour bus service and he had me clean an entire bus with a toothbrush!
What kind of projects and challenges do you enjoy?
I enjoy projects that involve a client being more open to suggestions and willing to apply new innovative ideas to their building.
What project is the most memorable in your career?
1401 Elm – A 50 story renovation building in Downtown Dallas. The project will have Retail, Office, Hotel, and Apartments with over 1.5 Million square feet.
What are you passionate about or what goals do you want to accomplish in your work?
I enjoy things that will benefit younger people. I'm a firm believer in giving back to the youth and helping them develop. I would love to one maybe teach at College and share my ideas with others in a way that it would have a lasting impact on them, motivating them to pursue it further as they develop their own ideals about Architecture and Art.
What do you wish you'd learned in school that they didn't teach?
Gravity.
Do you have any key mentors that influenced your personal or professional career path?
I would say pretty much all of the professors I took during school. Each one had their own way of thinking and taking bits and pieces from each of them helped me create my own style of architecture. I can't thank them enough for that.
If you weren't an architect, what would you be doing?
I would love to become a Marksman Sniper for the military or law enforcement.