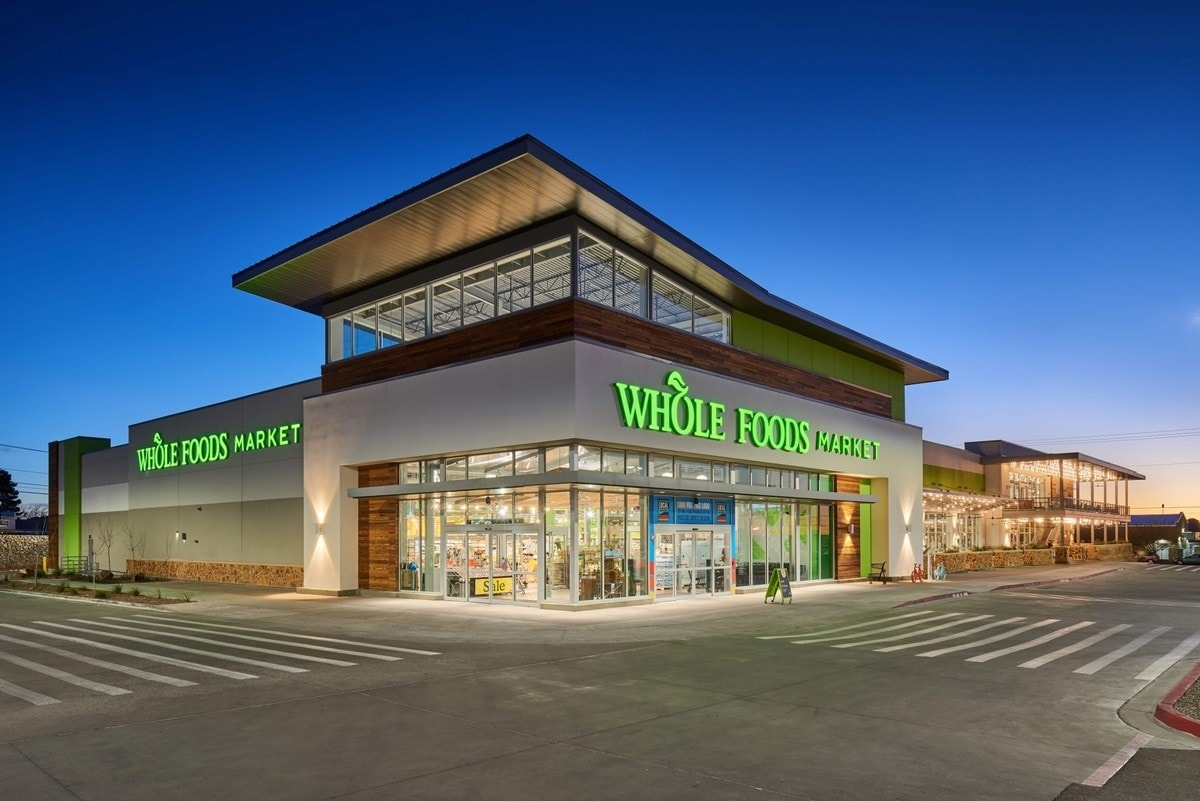 Completed in late 2016, La Villita on Mesa in El Paso is a mixed-use development that includes a Whole Foods grocery store covering 45,000 square feet and an additional 43,200 square feet of adjacent retail. This new retail development comes to El Paso on the heels of completing the Fountains at Farah in 2013, bringing a much needed high-end grocery store to the west side of El Paso. A design-build collaboration with EMJ (who we also partnered with for the Fountains project), the development has a modern aesthetic with an El Paso influence and incorporates the natural beauty of the surrounding high desert landscape.
We tied the unique design features of the Whole Foods together with the retail buildings through sleek roof lines and the use of common materials. On the second floor of the development are five office suites, all of which are fully leased. Working with the building owners was a special experience as they would office in one of the suites, so the design collaboration was very personal.
The El Paso community has embraced the development, taking pride in this high-end shopping destination. The convenience of the Whole Foods has drastically improved people's lives as they will no longer need to drive across the border to Mexico for fresh produce. With the continued diversification of the demographics and market sectors in El Paso, and the ability to support developments like La Villita and the Fountains, there's a huge amount of potential for El Paso to keep growing.