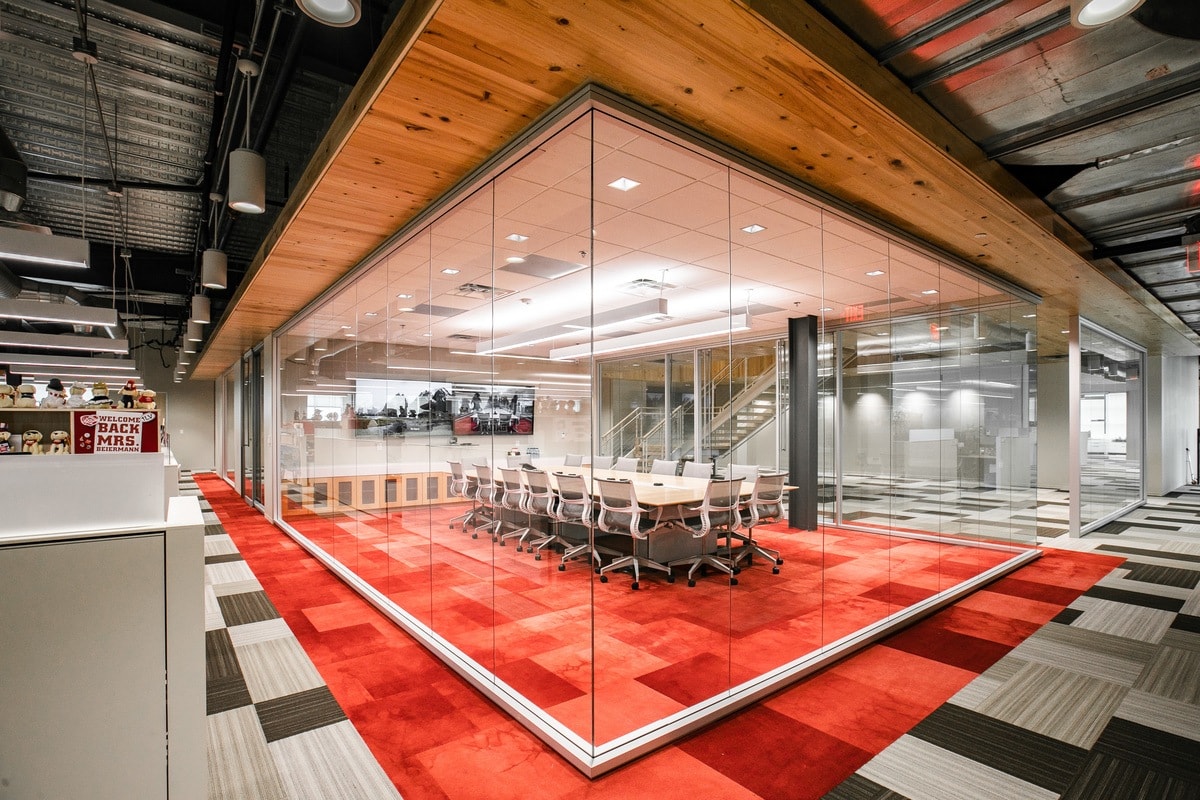 thoughtful design
for a space where "the crew" can test new ideas.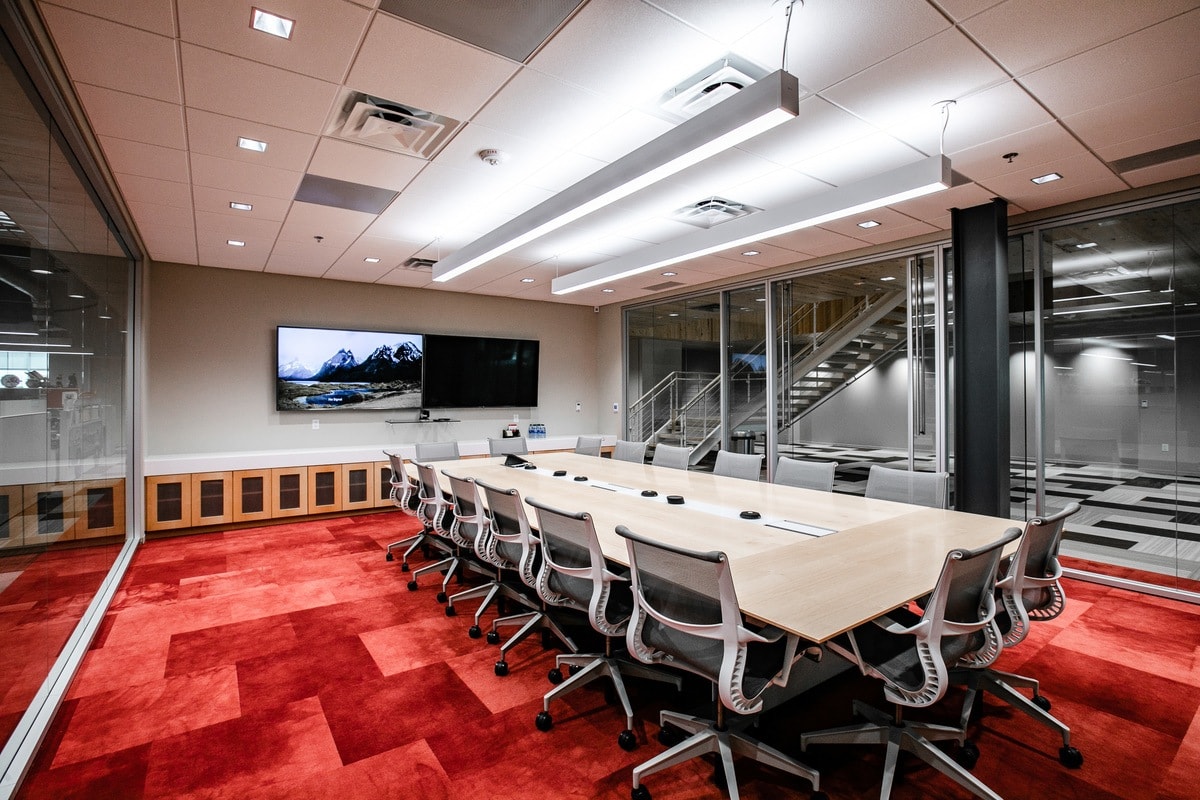 ---
Raising Cane's
is a Baton Rouge, LA-based restaurant company known for its great crew, cool culture, and active community involvement. The company's vision is "to grow restaurants all over the world and be the brand for quality chicken finger meals..."
Our O'Brien team worked with Raising Cane's on a 2020 multi-phase development for the Dallas-area support office including expansion of the building, interior renovation, a parking garage, courtyard, and test kitchen.
Plano, TX
Size: 125,000 SF
The first phase of the Raising Cane's Dallas office included demolition of the existing parking area, preparation of the site for a new structure, and the construction of a 370-car precast concrete parking garage. The second phase entailed the construction of a new three-story steel framed tilt-up concrete office expansion that tied into the north elevation of the existing structure. Next, the team went to work on the new building's interior class-A finishes, including smart conference rooms, a monumental wood clad staircase with custom railings, and Teknion sliding glass walls.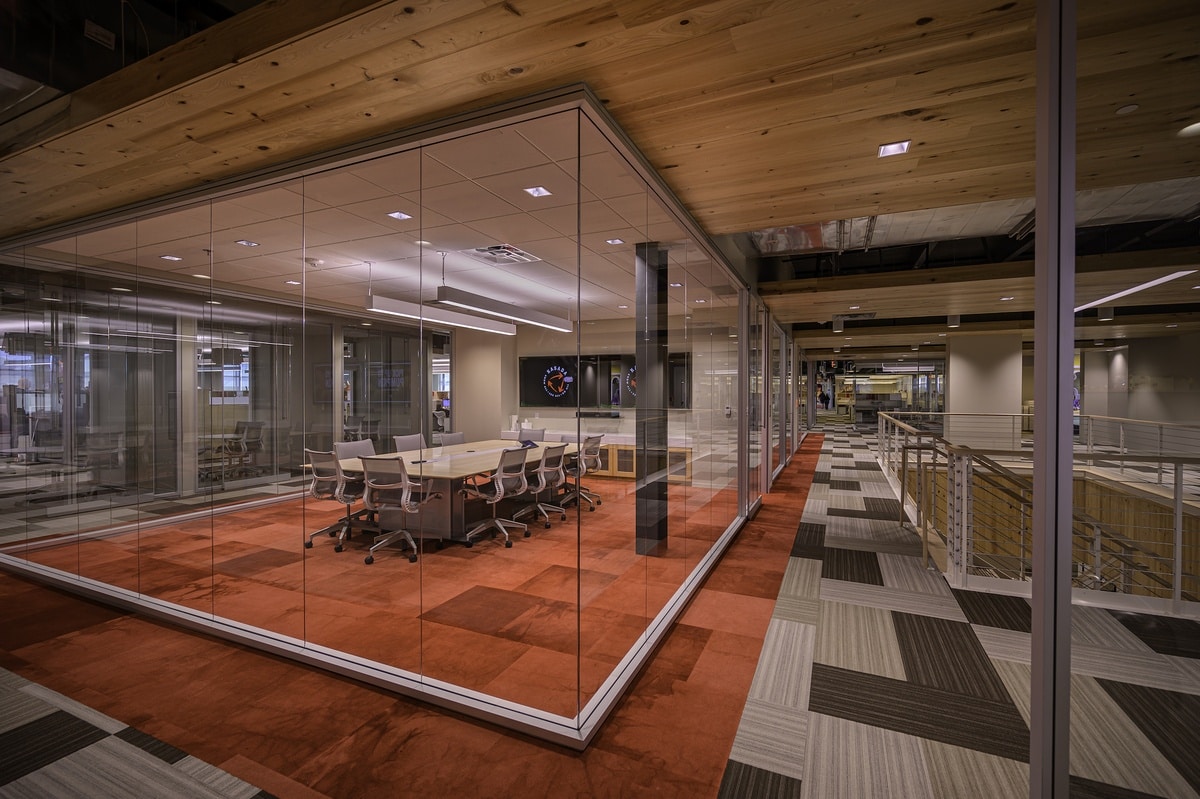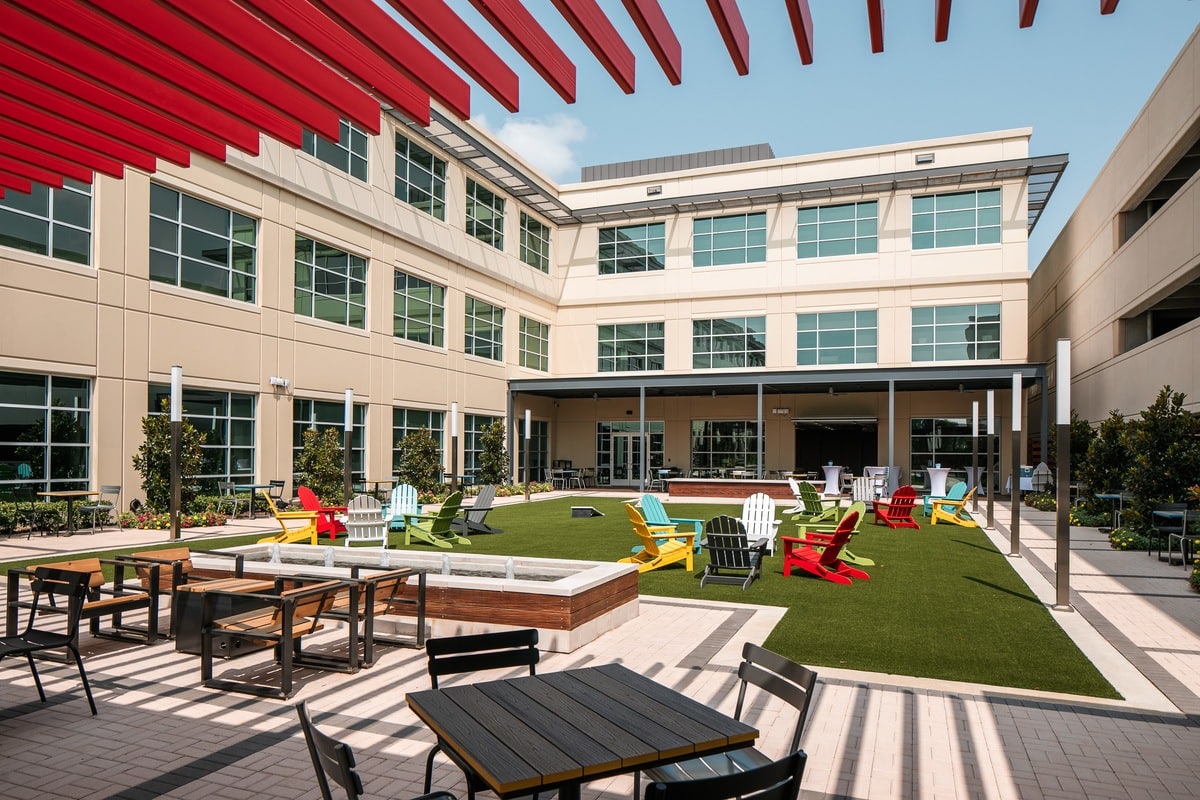 In the latter part of the build-out phase, the team added a new employee engagement courtyard between the new garage and office expansion. This courtyard includes brick pavers, turf, custom light stanchions, IPE wood decking, a fire feature, and a water feature.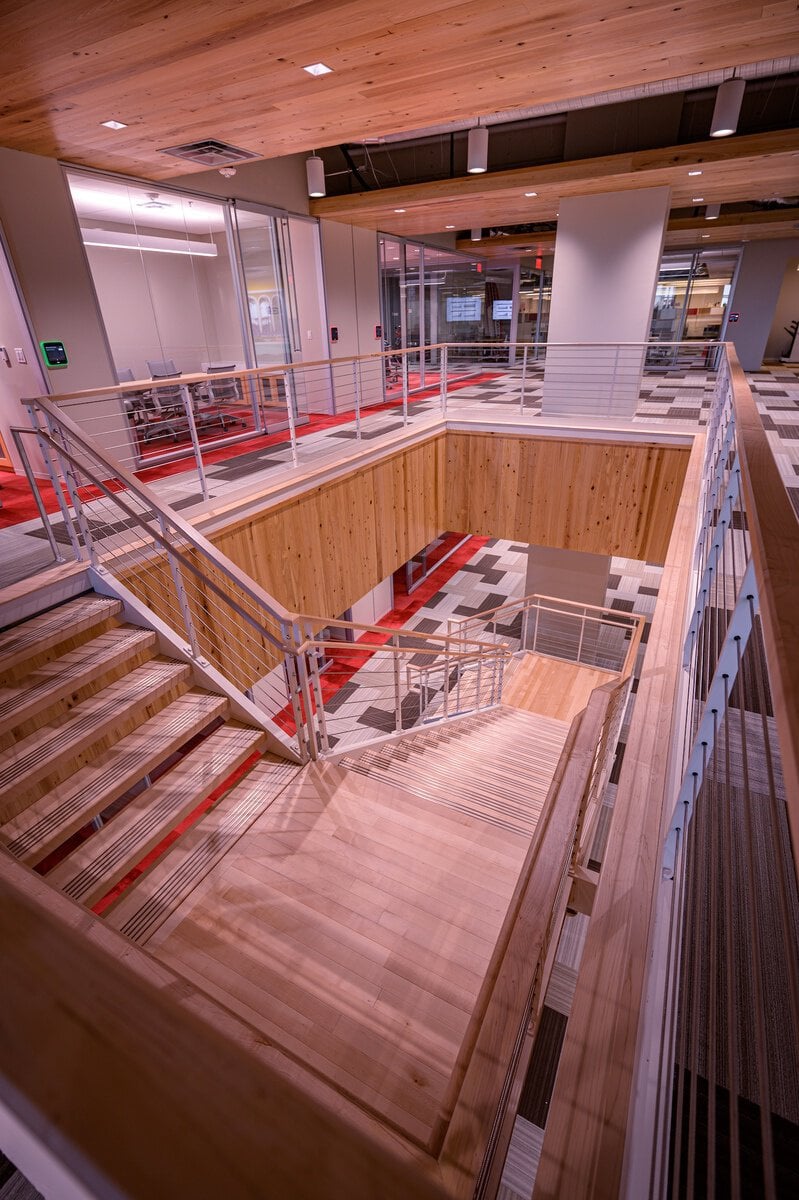 Seventy employees are working in the new office, which was designed to include a replica Raising Cane's restaurant inside the kitchen and dining area. The 24,000 square-foot space also includes training facilities, meeting rooms, private offices, and common areas for employees.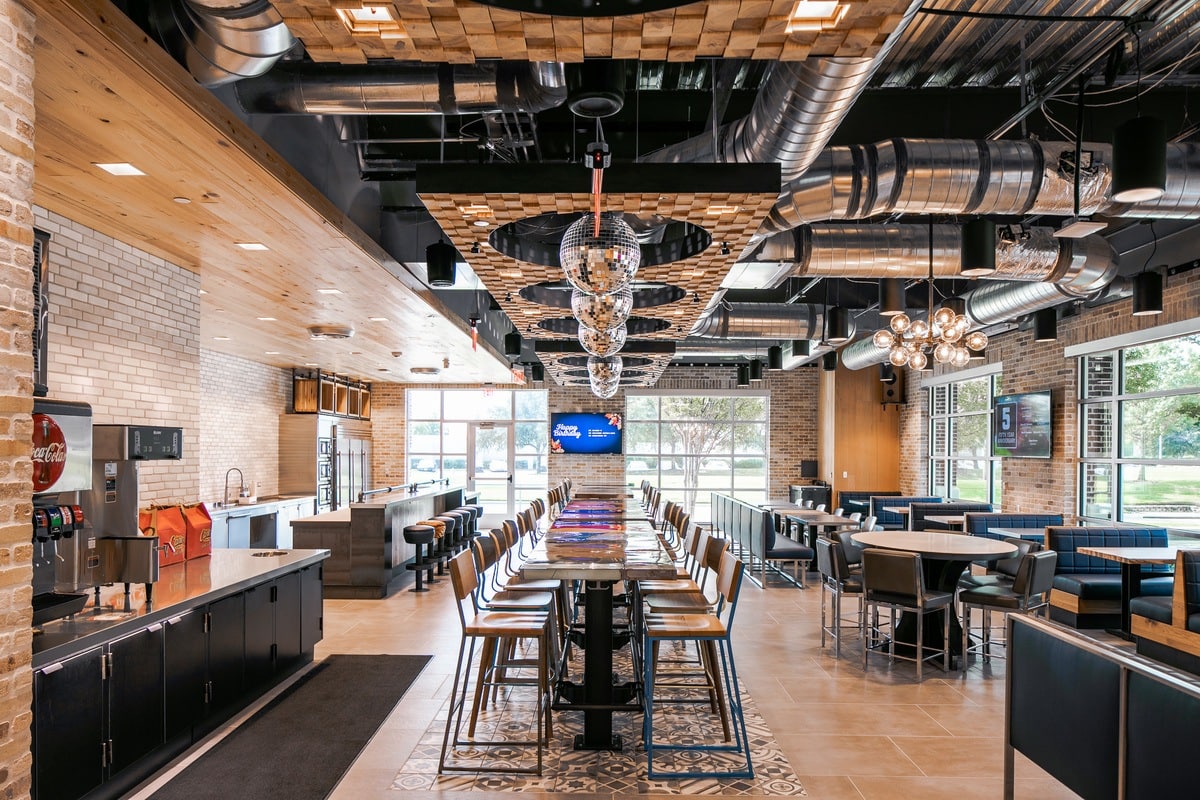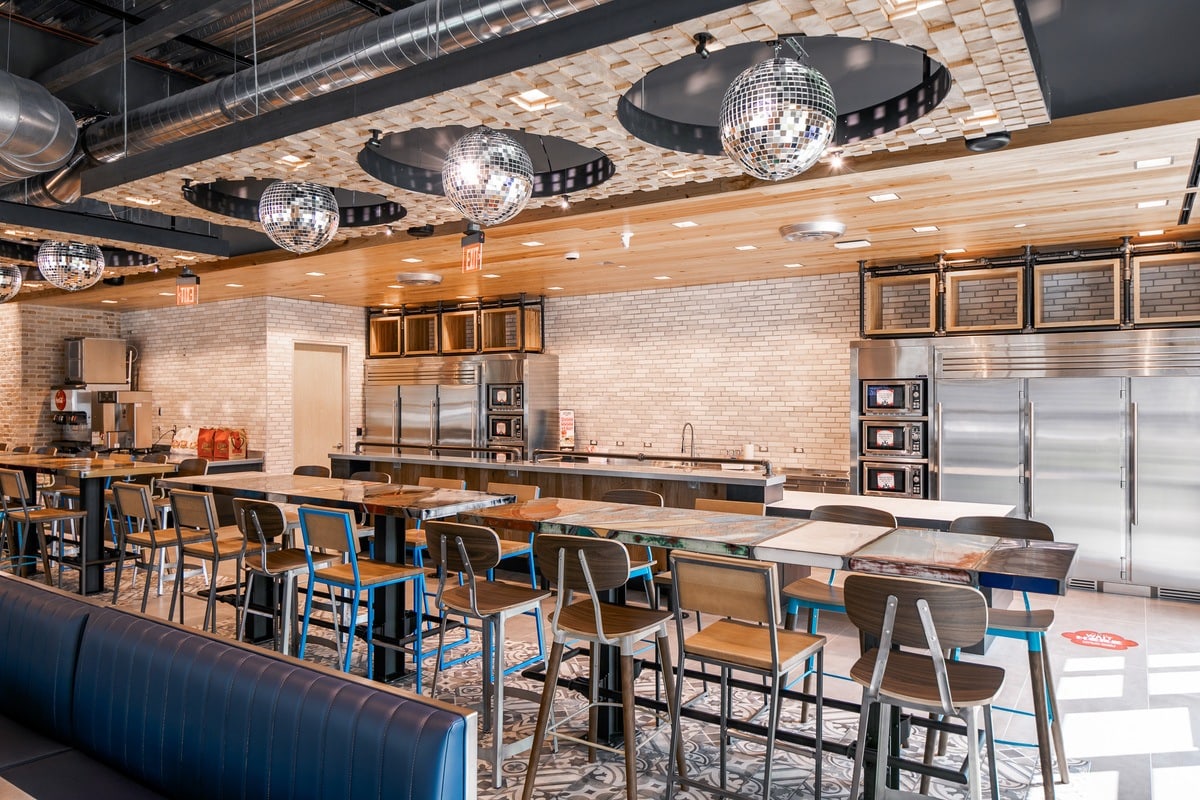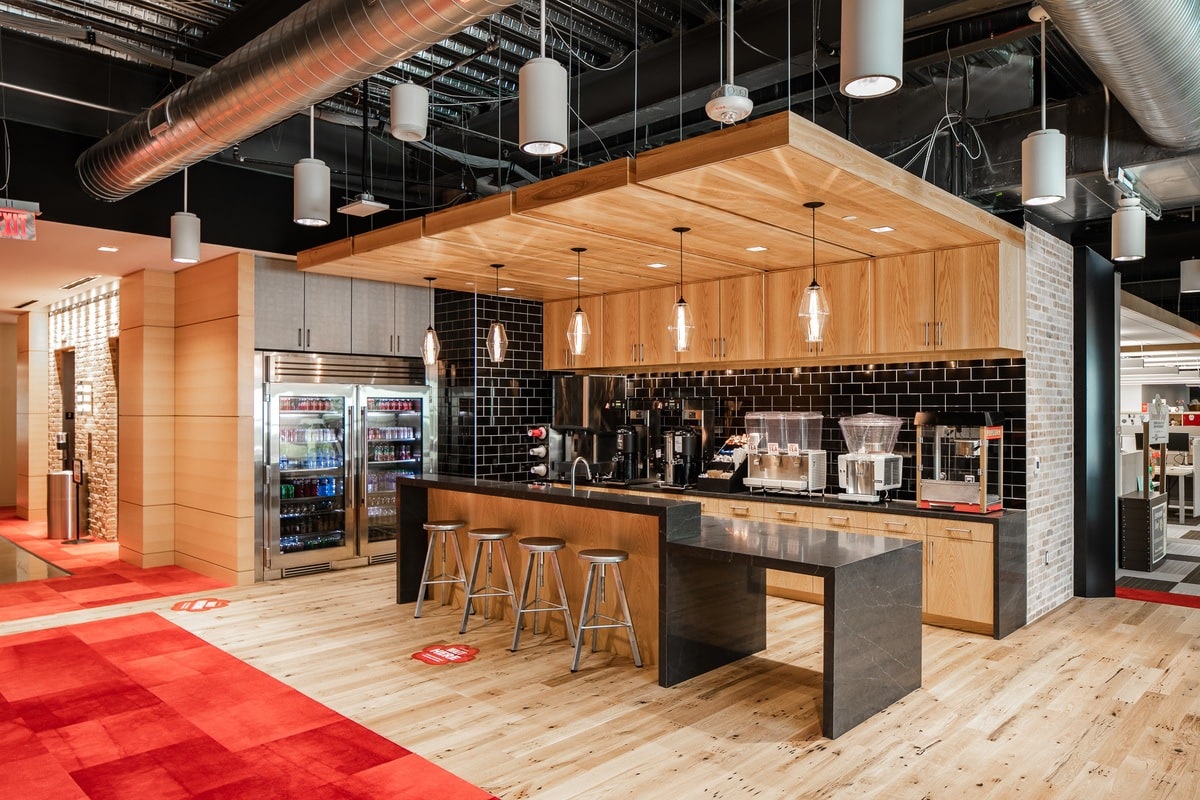 ---
The Dallas office is part of a companywide expansion in which Raising Cane's is hoping to grow its brand nationally, while also adding 40 restaurants in the DFW area over the course of the next several years.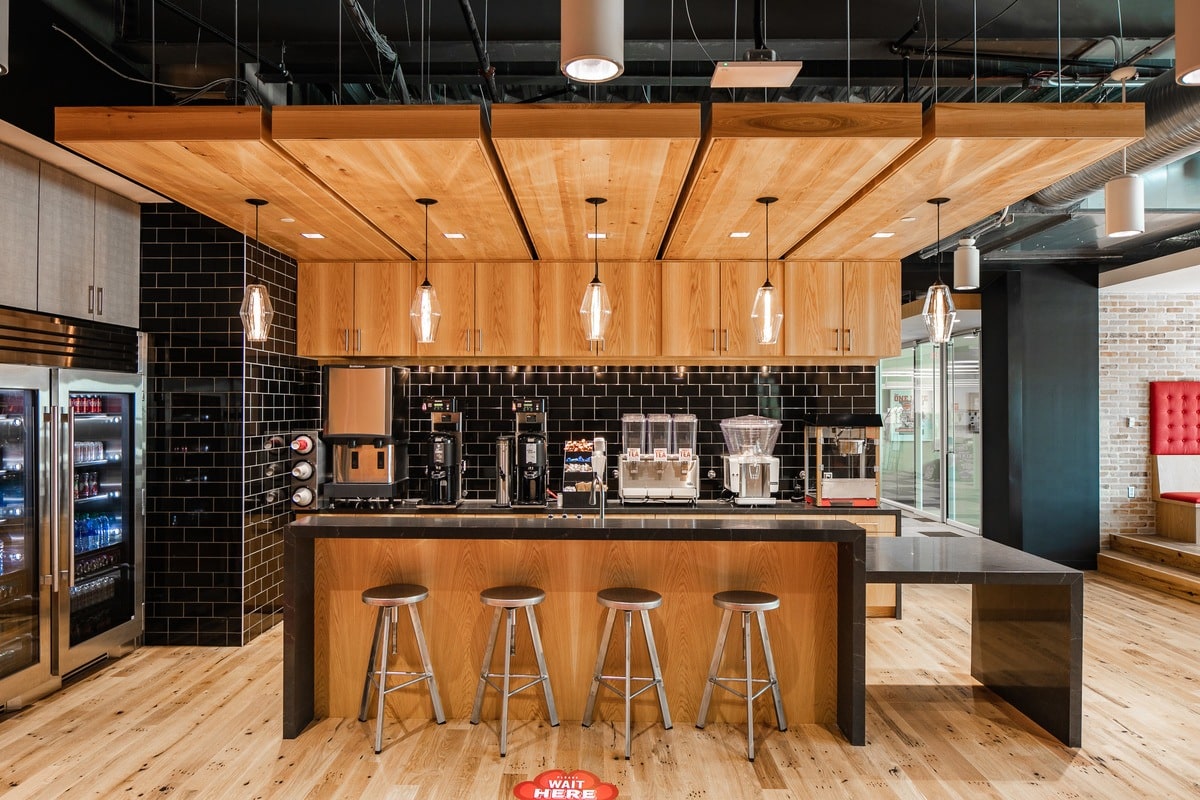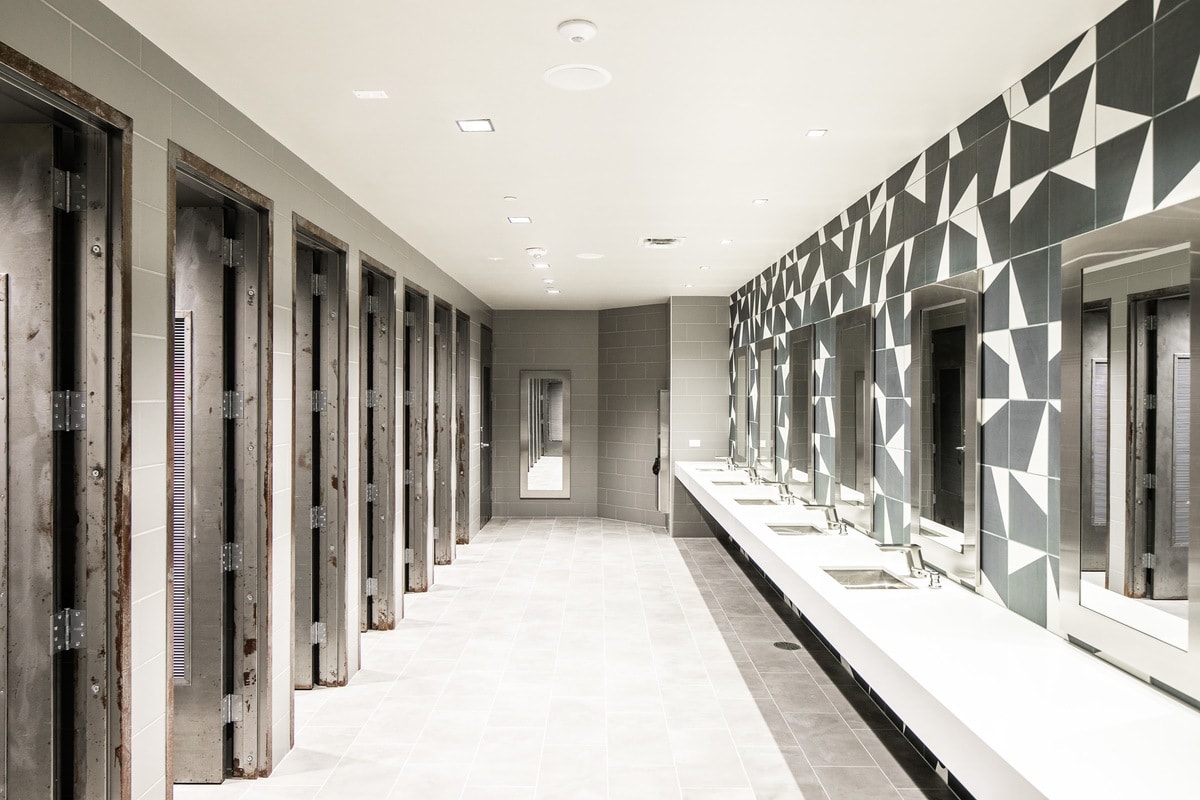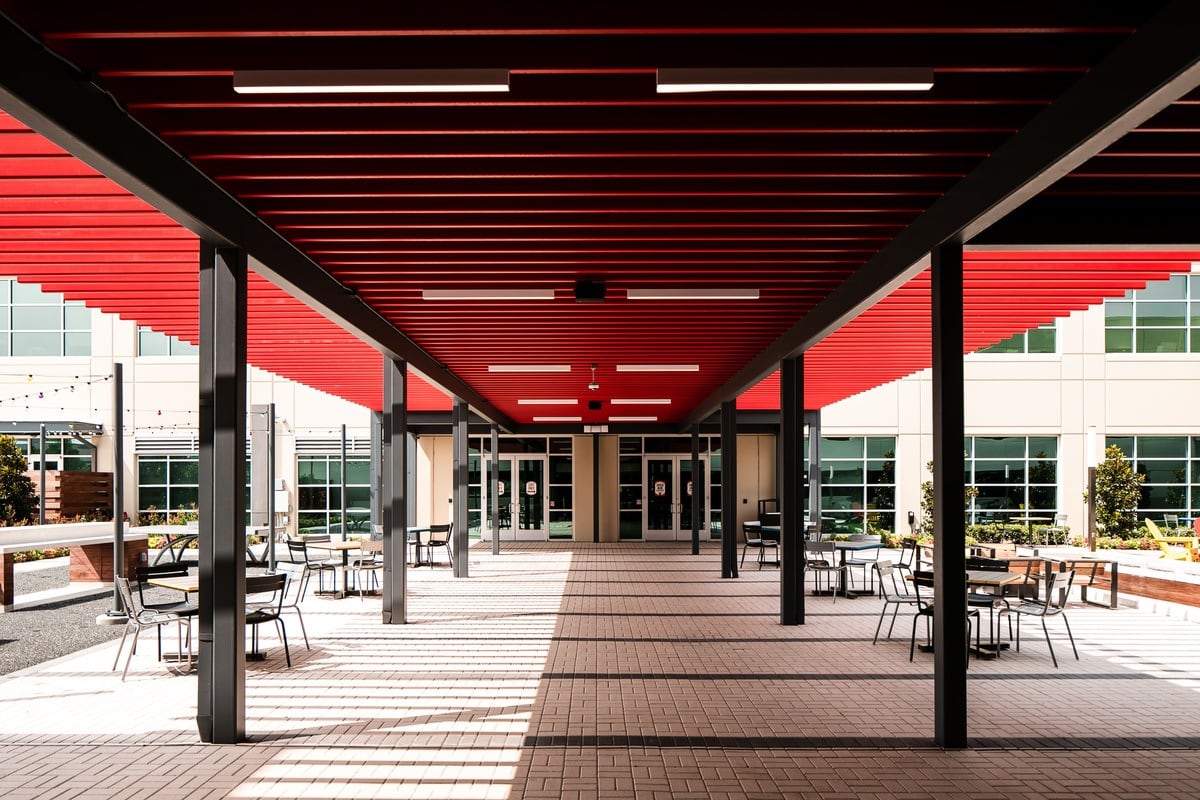 ---

Charlotte Jones Anderson

Dallas Cowboys

"O'Brien is about incredible architecture. They are an amazing team who works tirelessly, who burn the midnight oil. You talk about people with passion, they are a passionate team. O'Brien has lead us on an epic path of greatness. We are excited to continue with our partnership with Sean and his team."

---

Shawn Fulham

Lincoln Property Company

"O'Brien has been a truly invaluable partner for Lincoln Property Company over the last 30 years. They have a comprehensive understanding of master planning, mixed use, and all the individual uses and components that make complex projects successful from both a design and financial standpoint. They have a long history of success, and always continue to stay on the cutting edge of design and development."

---

Lucy Billingsley

Billingsley Company

"Sean O'Brien and team have the creativity, alacrity and flexibility to be great design partners. They listen closely and then bring all the historical architectural smarts and a fresh eye to creating places where you'd like to be. They first think through making the public realm inviting and then enrich that with great architecture."

---

Kyle Nix

Pritchard Associates, Inc.

"I always enjoy working with the O'Brien team. They are very responsive and efficient, and work well with ownership to help keep projects on time and on budget."

---

John Griggs

Presidium Group, LLC

"O'Brien, some of the most skilled in the country and truly design iconic structures. The team works hard and commits to every detail. You can expect them to drop everything, meet deadlines, work with the budget. They are just the best."

---

Josh Eames

Presidium Group, LLC

"O'Brien is one of our most trusted partners. O'Brien team, Your efforts are always top notch and you nail every project out of the park. You are key partner for us."