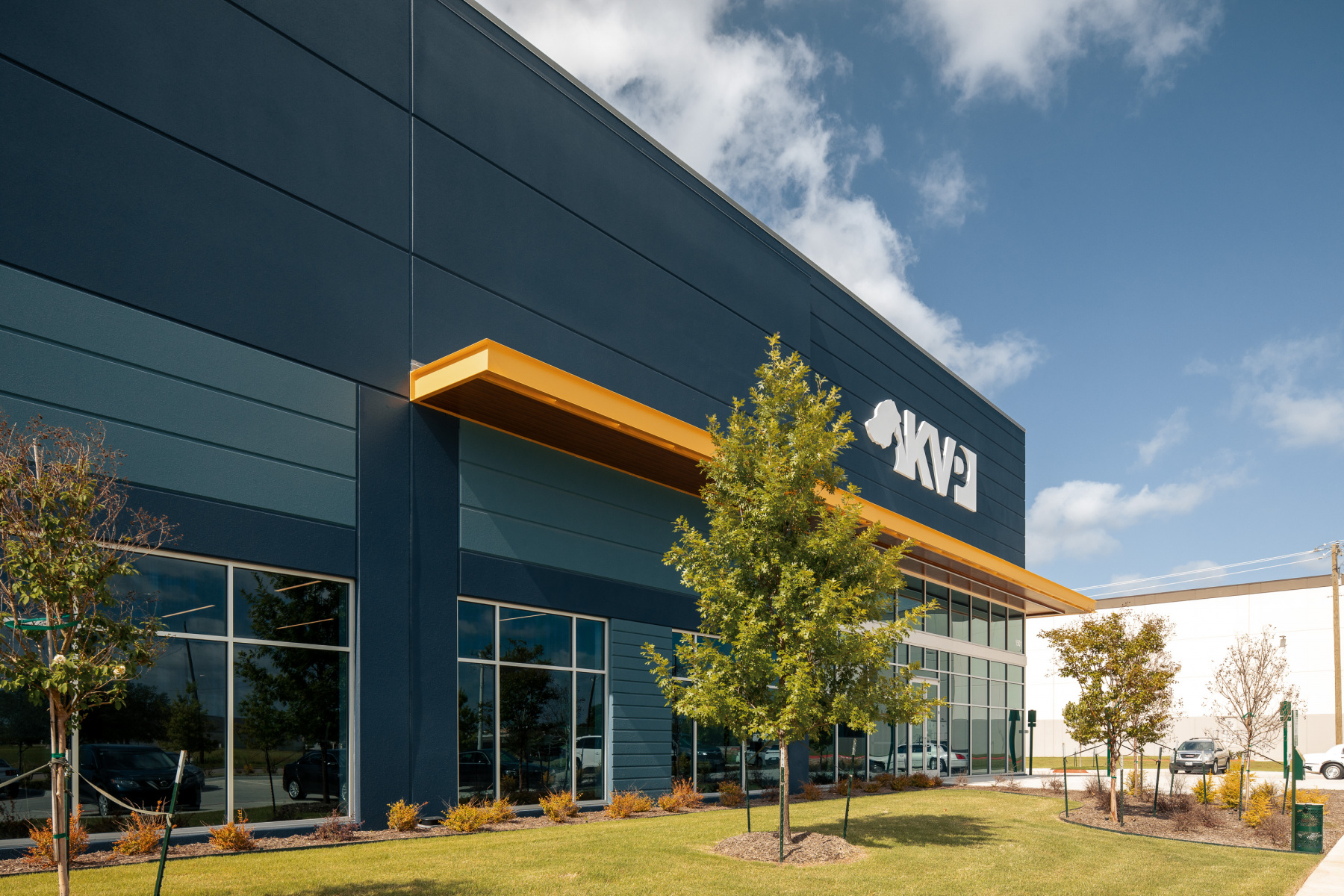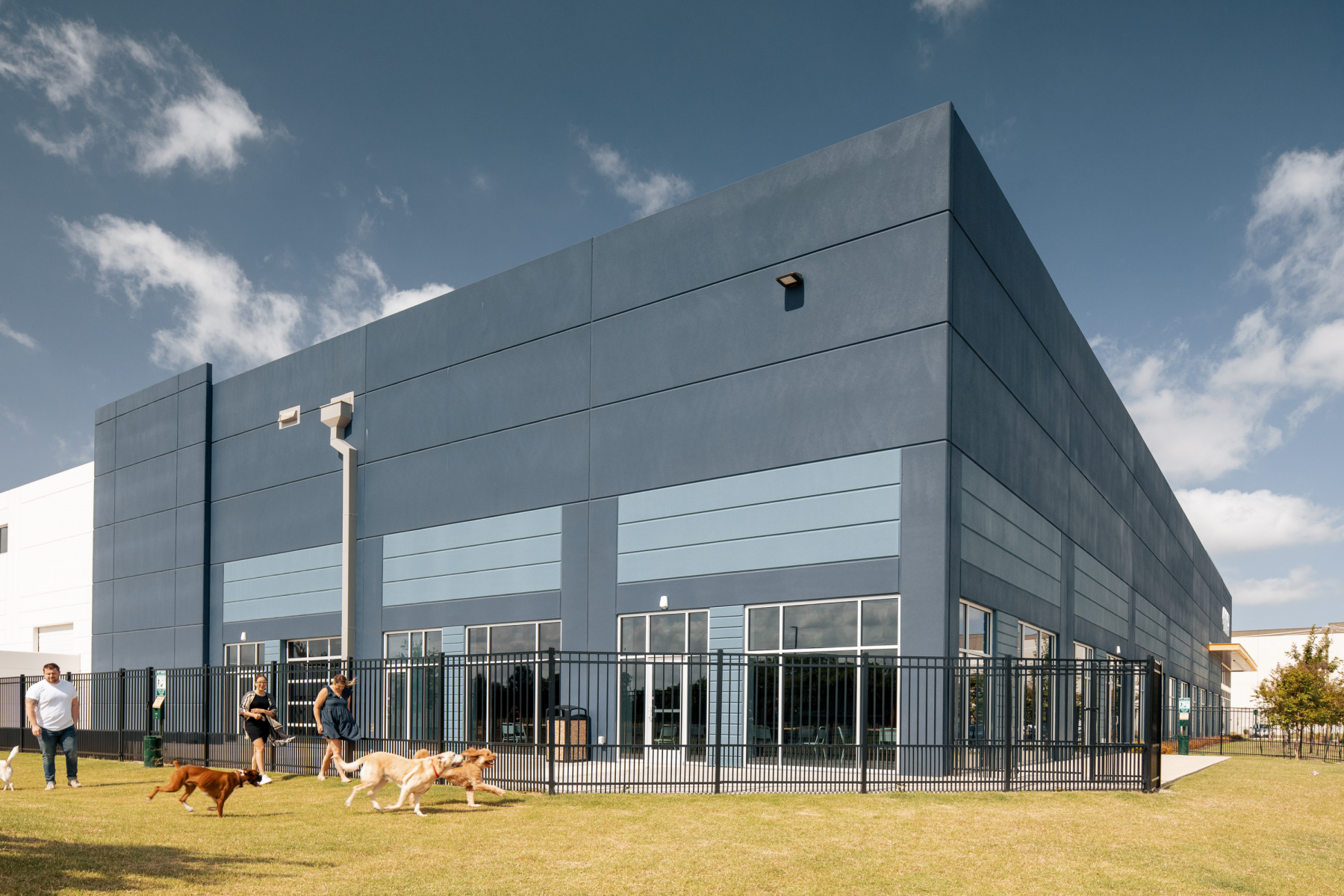 Photos by: Parrish Ruiz de Velasco
---
Founded in 1964, KVP entered the veterinary marketplace by introducing its Saf-T-Shield™ Elizabethan Collar, widely praised by veterinarians. More than 50 years later, KVP decided to move it's company headquarters from Chino, CA to McKinney, TX to manufacture and ship "the world's largest selection of recovery collars — from mice to mastiffs."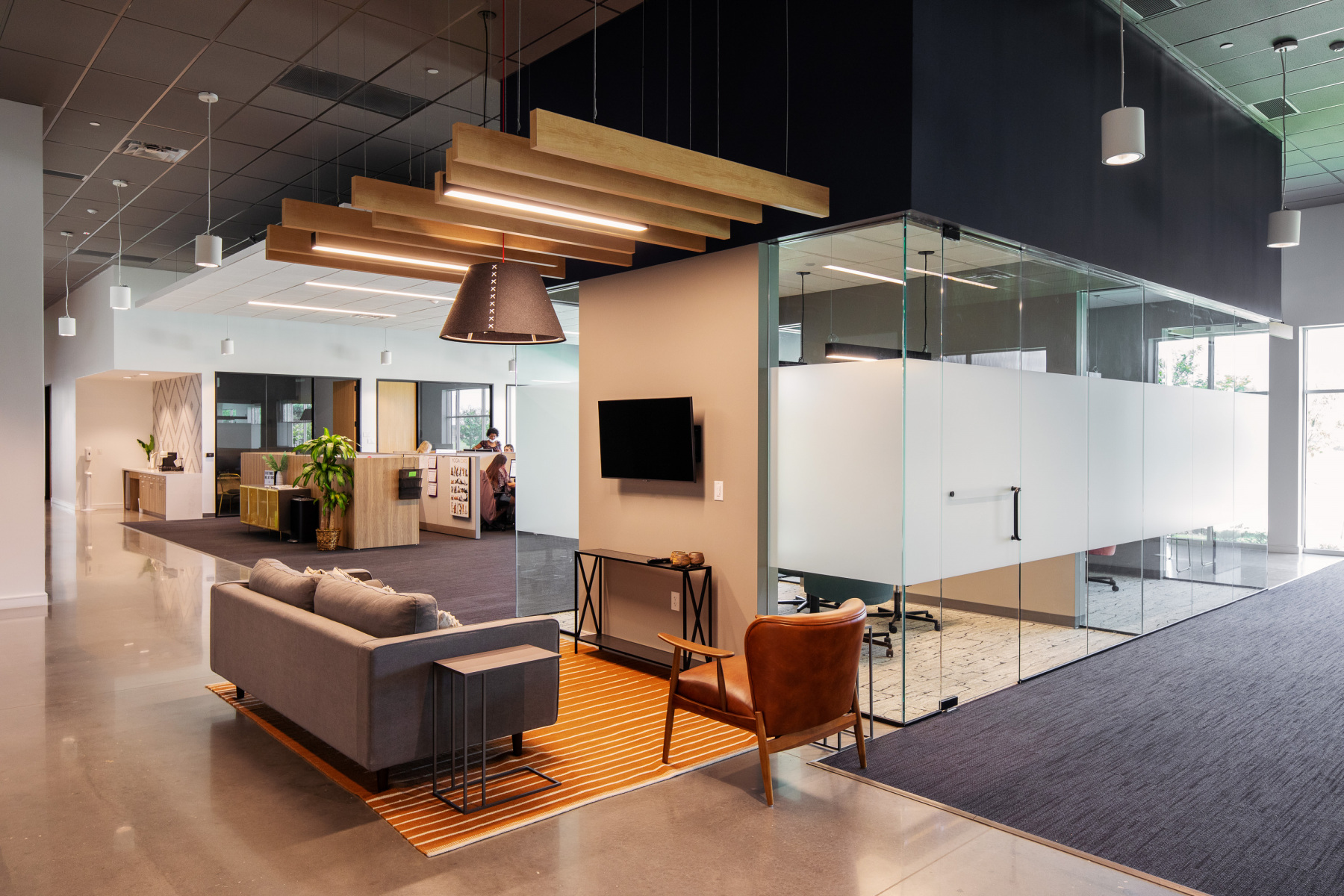 ---
"This is the first luxury residential that has been built that has been inspired by and in partnership with a professional sports franchise," said developer Robert Shaw, a partner in the project. "And not just any professional sports franchise, but the most valuable in the world."
The Star development includes the Cowboys' headquarters and practice facilities along with offices, retail, a hotel, a medical building, and the Ford Stadium. Art and artistic impressions abound throughout the Star. At Twelve Cowboys Way you can live in a piece of Art. Designed with simple clean lines and smooth surfaces above in contrast to the bold expressive patterned surfaces at the base. An artistic statement within a community of artistic structures.
At
Twelve Cowboys Way
, carefully crafted floor plans offer sweeping views of Frisco and the Dallas area. Every unit includes floor-to-ceiling windows in a timeless, open-concept design.
---
Behind the restaurants that sit along the lake are a pair of "twin" signature office buildings-3401 and 3501 Olympus-owned by Billingsley Company Both buildings are currently being developed and when finished will stand five stories tall and are 201,000 square feet each. Coming to a total of 402,000 square feet. Their charming industrial hip facade will be made of glass, and brick, mirroring the look and feel The Sound, an industrial hub filled with restaurants and other novelty shops.
Aside from modern-industrial exteriors, 3401 and 3501 Olympus aim to offer their own tenants a unique office brand within the development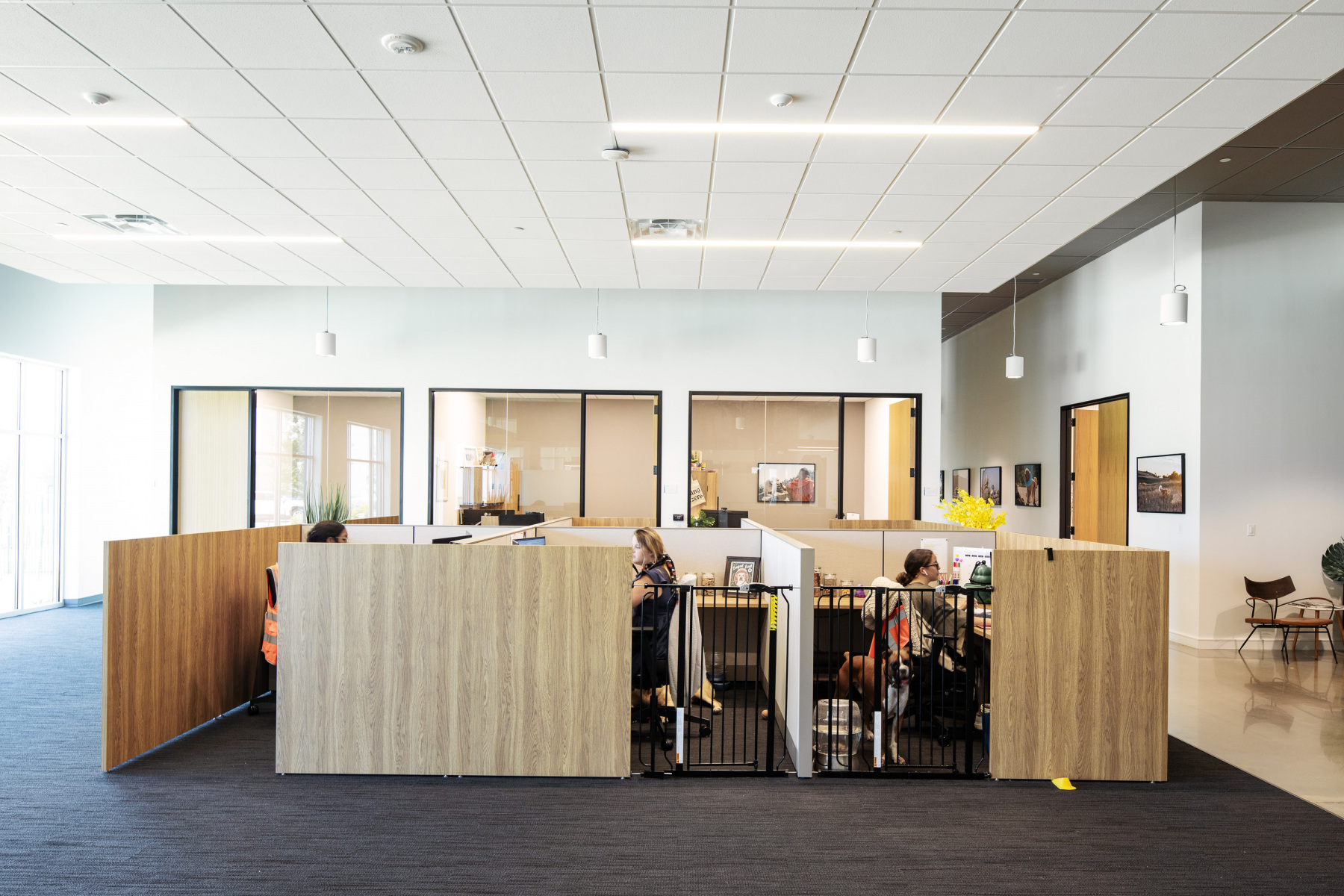 ---
The relocation includes a 103,978-square-foot warehouse plus 16,022-square-foot office space on approximately 7 acres of the site. Our team was able to work alongside the KVP crew to imagine an office space that is warm, open, and sets the team up for great success over the next 50 years.