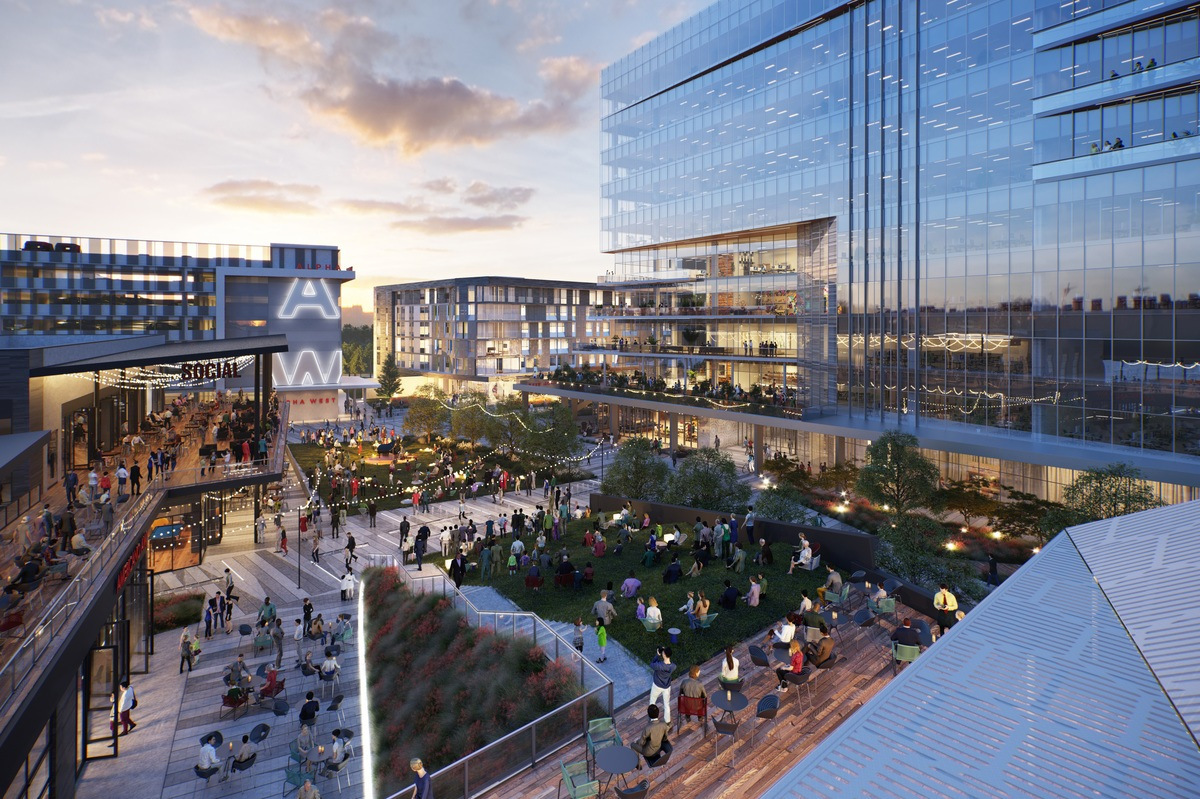 envisioning a place
where life and work intertwine.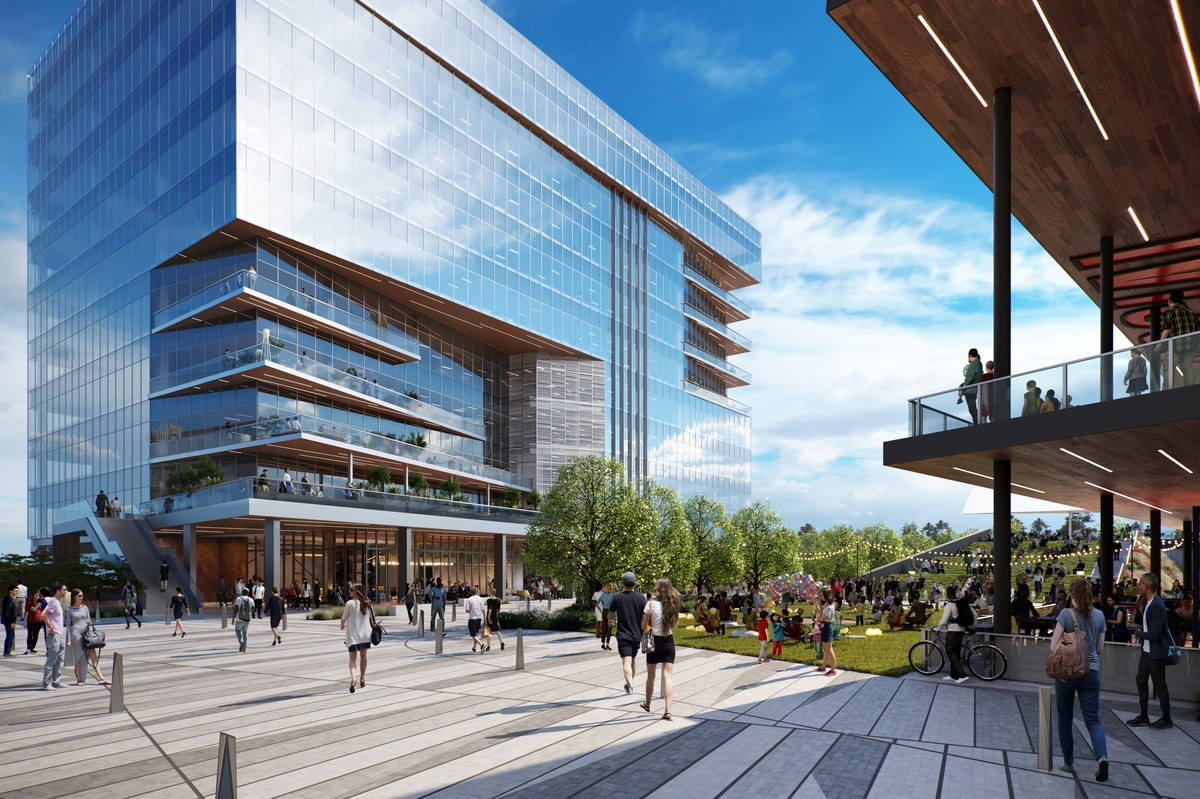 ---
Alpha West sits on a 14-acre site in Farmers Branch, Texas. This property was once occupied by several home furnishing retailers. Before becoming known as a retail stop, it was a homestead with most of the surrounding areas developed as low-rise offices and industrial buildings.
Farmers Branch, TX

Client: BridgeView Real Estate
Size: 14 Acres
Together with our team at O'Brien, Bridgeview Real Estate is transforming the site into an area where life and work intertwine. The environment is designed to foster a community of social living in the middle of a thriving working area, creating a space for both work and play. Where home furnishing retailers used to sit, new residential spaces, office spots, hotels, and restaurants will soon surround a plaza, which is to become the heart and soul of the Alpha West development.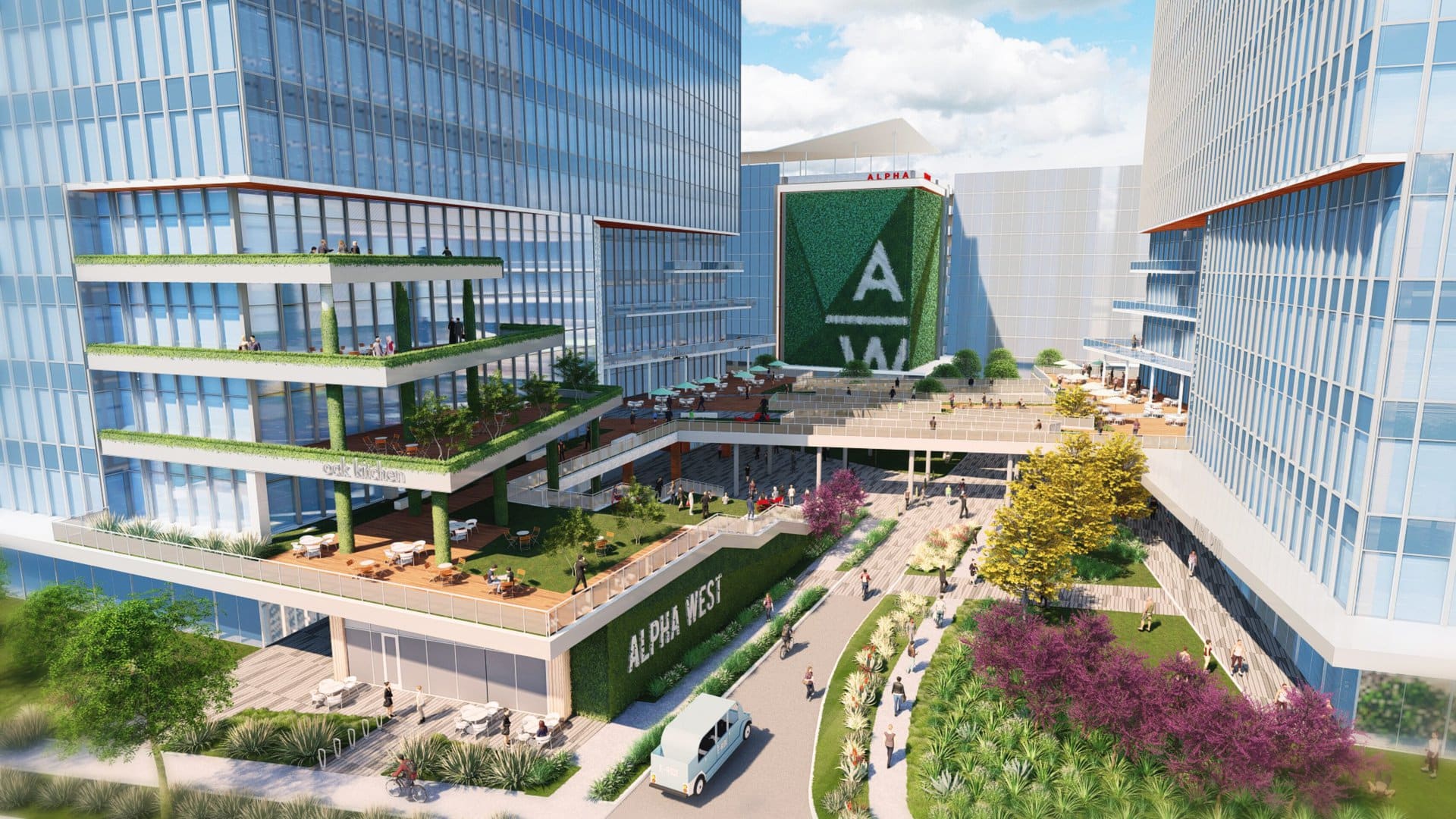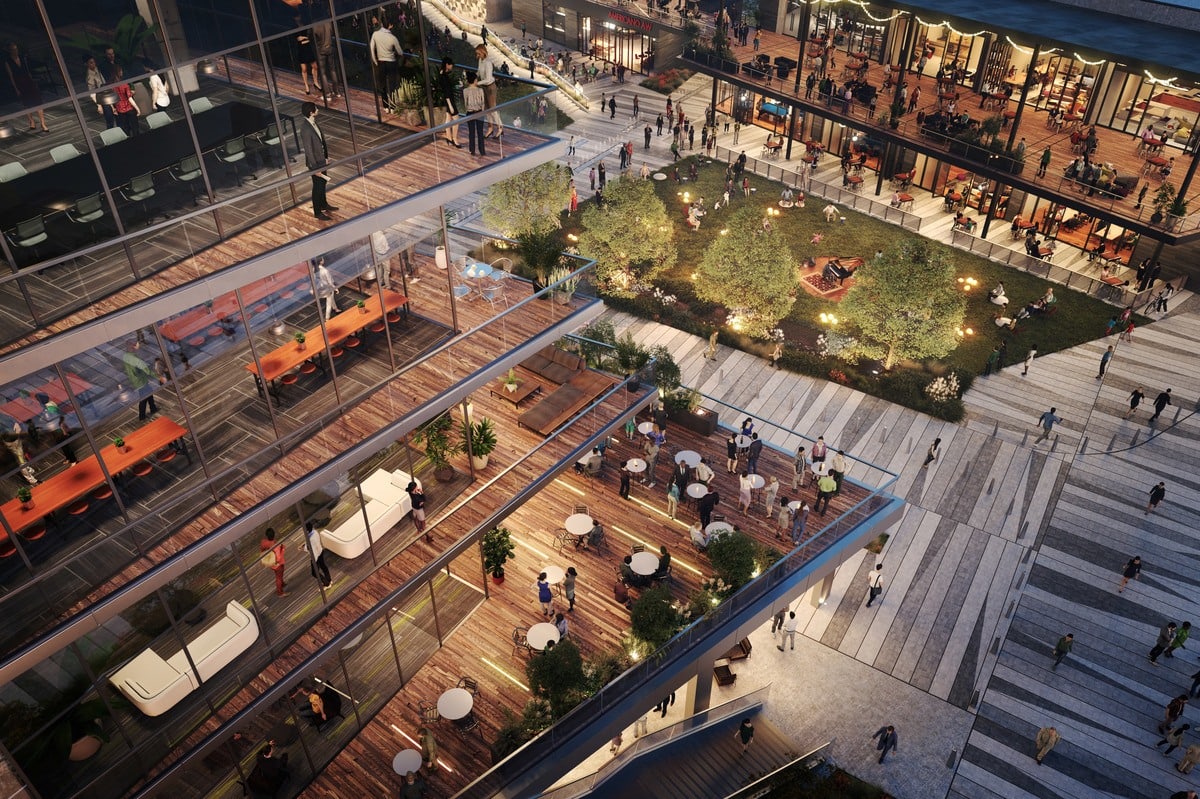 As the central point of Alpha West, the plaza is designed to encourage everyone to gather together, whether enjoying one of the many restaurants, grabbing a coffee or shopping. Ample green space, sidewalks and office courtyards will encourage time outdoors with residents, guests, and employees.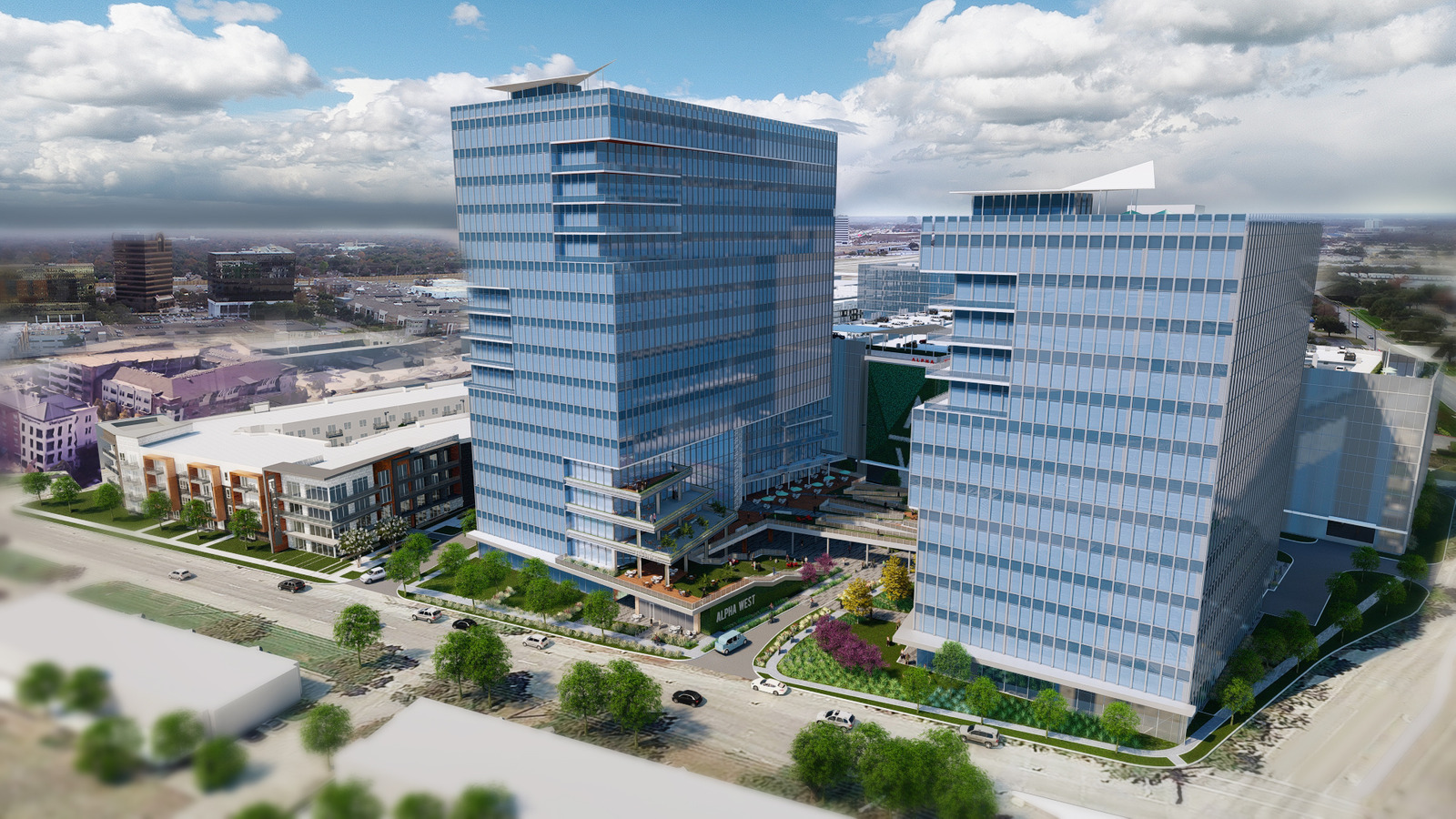 Office spaces will have glass-paned buildings that will allow sunlight to shine in and invite teams to take a break to engage in the busy goings-on of the community and even the horizon beyond.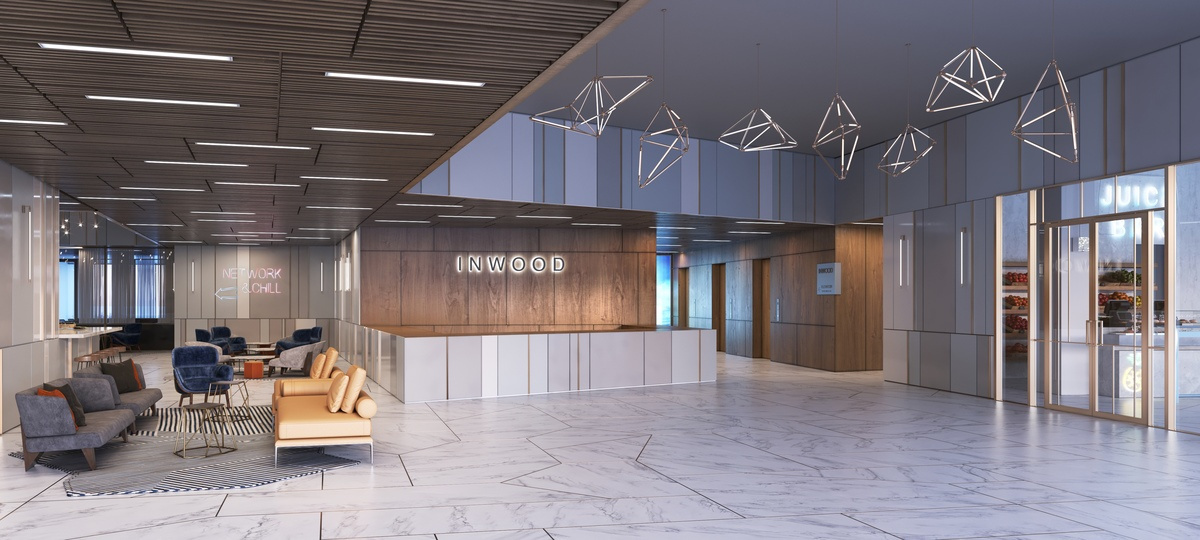 ---

Charlotte Jones Anderson

Dallas Cowboys

"O'Brien is about incredible architecture. They are an amazing team who works tirelessly, who burn the midnight oil. You talk about people with passion, they are a passionate team. O'Brien has lead us on an epic path of greatness. We are excited to continue with our partnership with Sean and his team."

---

Shawn Fulham

Lincoln Property Company

"O'Brien has been a truly invaluable partner for Lincoln Property Company over the last 30 years. They have a comprehensive understanding of master planning, mixed use, and all the individual uses and components that make complex projects successful from both a design and financial standpoint. They have a long history of success, and always continue to stay on the cutting edge of design and development."

---

Lucy Billingsley

Billingsley Company

"Sean O'Brien and team have the creativity, alacrity and flexibility to be great design partners. They listen closely and then bring all the historical architectural smarts and a fresh eye to creating places where you'd like to be. They first think through making the public realm inviting and then enrich that with great architecture."