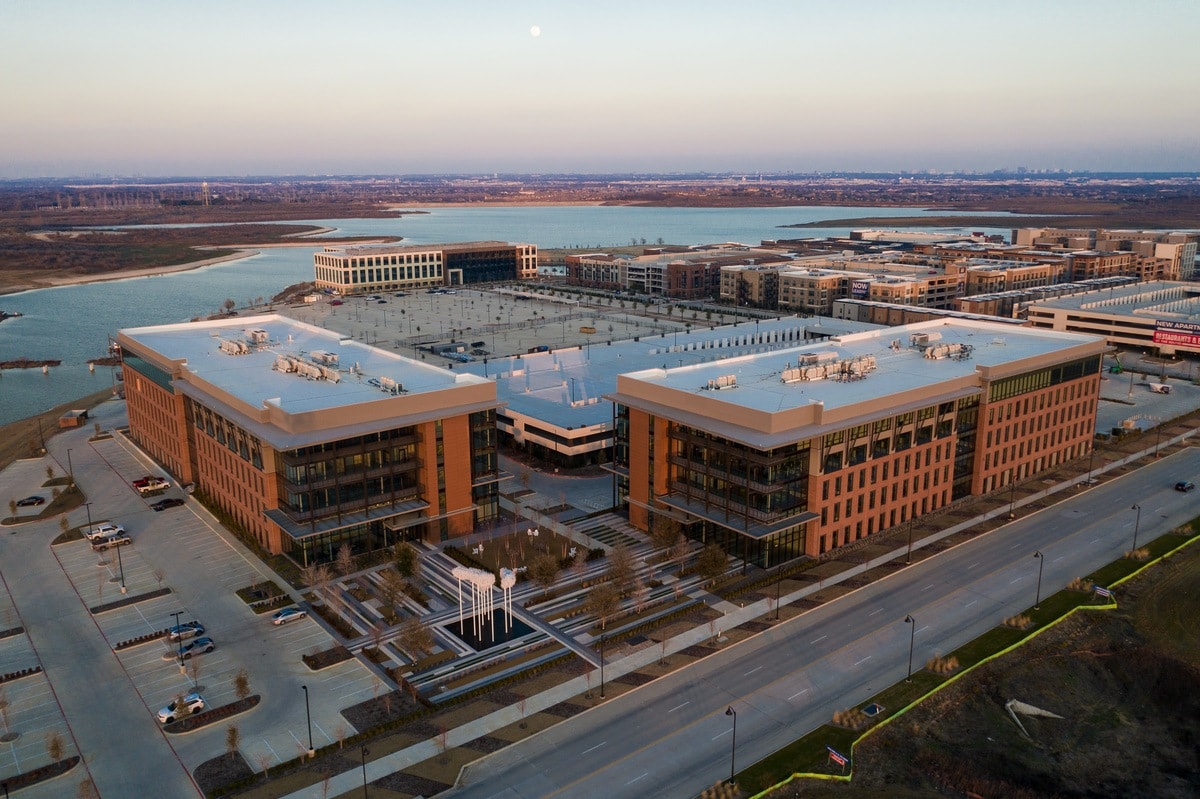 carefully designed
to make a place of health + wellness.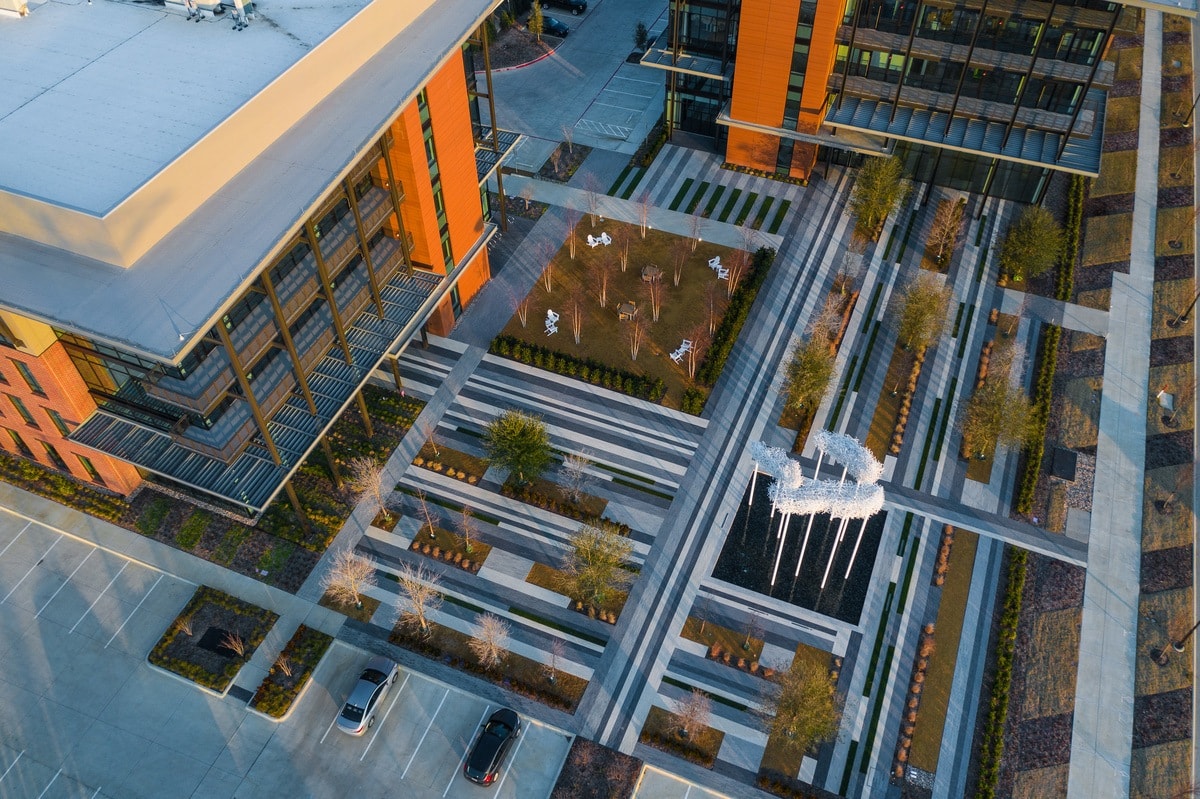 ---
Cypress Waters sits along the south edge of Northlake in Dallas, Texas. With its large, 200-acre lot that serves as a location for both office spaces and residential communities, it has much to offer employees and residents.
As a developmental property, Cypress Waters has been carefully designed and skillfully crafted to enhance the pedestrians' experience and make it a place of health and wellness.
Dallas, TX Owner: Billingsley Company
Size: 402,000 SF
Behind the restaurants that sit along the lake are a pair of "twin" signature office buildings, 3401 and 3501 Olympus, owned by Billingsley Company. Both buildings in development and when complete will total 402,000 square feet. The building's industrial facade will be made of glass, steel, and brick, mirroring the look and feel of The Sound, a hub nearby filled with restaurants and other novelty shops.
Aside from modern-industrial exteriors, 3401 and 3501 Olympus aim to offer their own tenants a unique office brand within the development.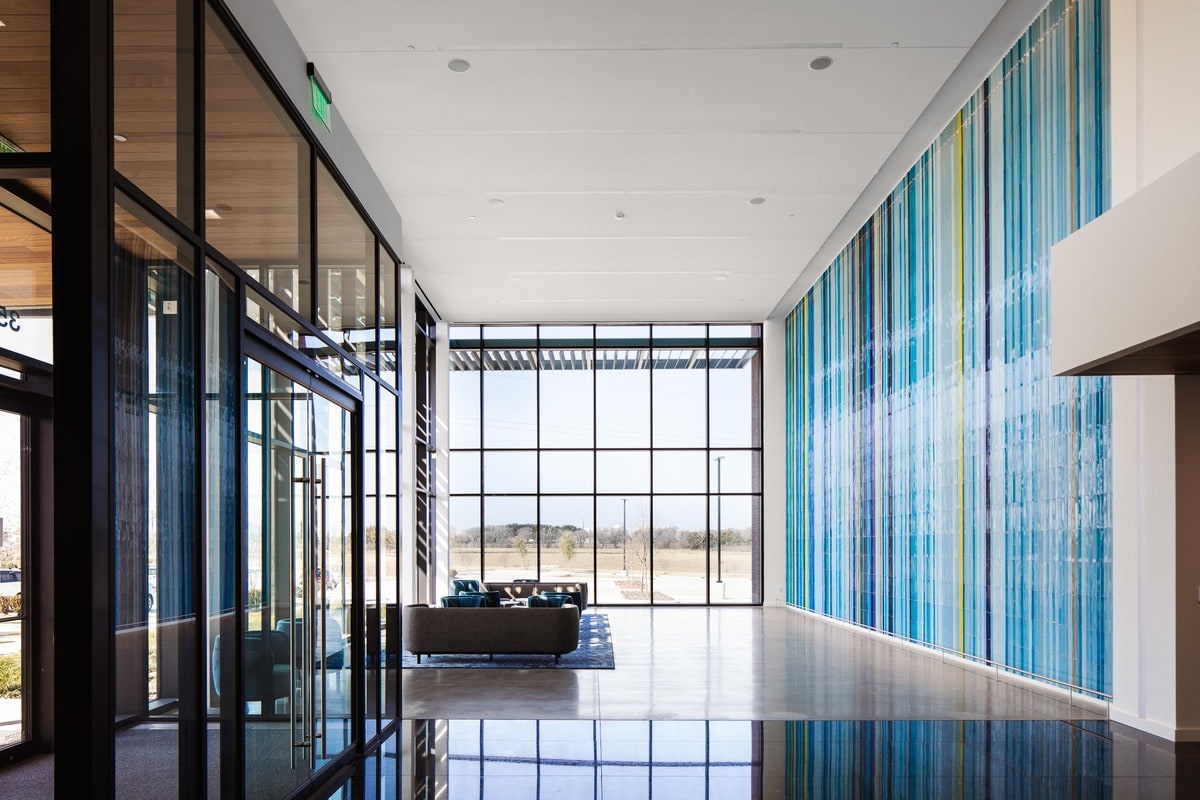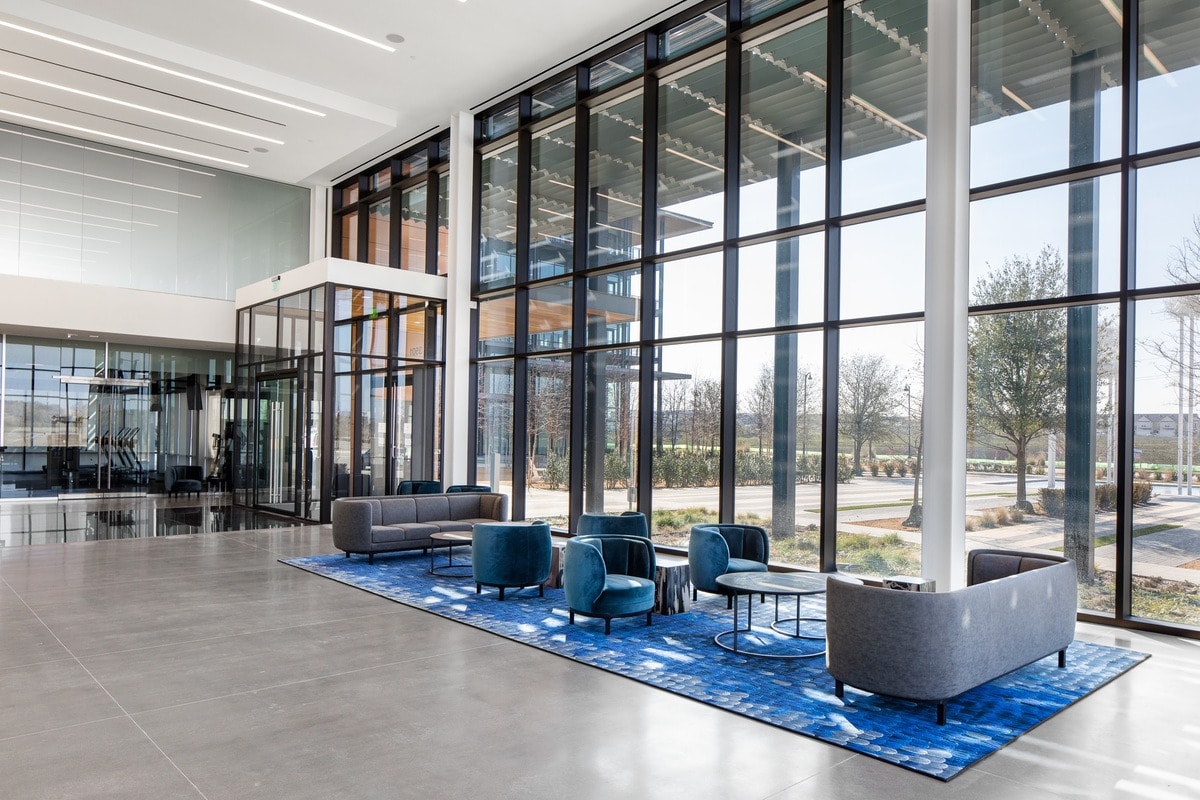 Wide-open windows in the buildings welcome in the sunlight and sights during the daytime. Brick and steel paired with bright and bold color palettes make the space feel alive. In the evening, the lights from inside 3401 and 3501 Olympus shine outward, making it a spot for onlookers to enjoy.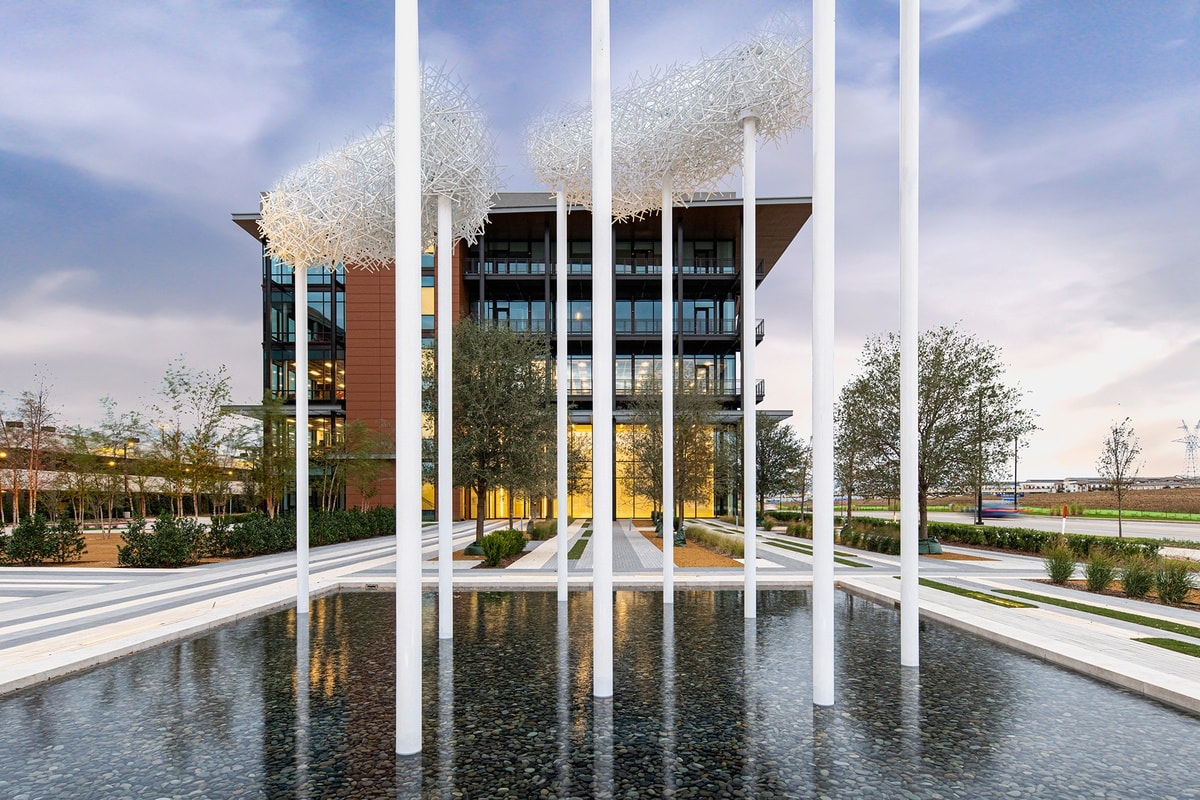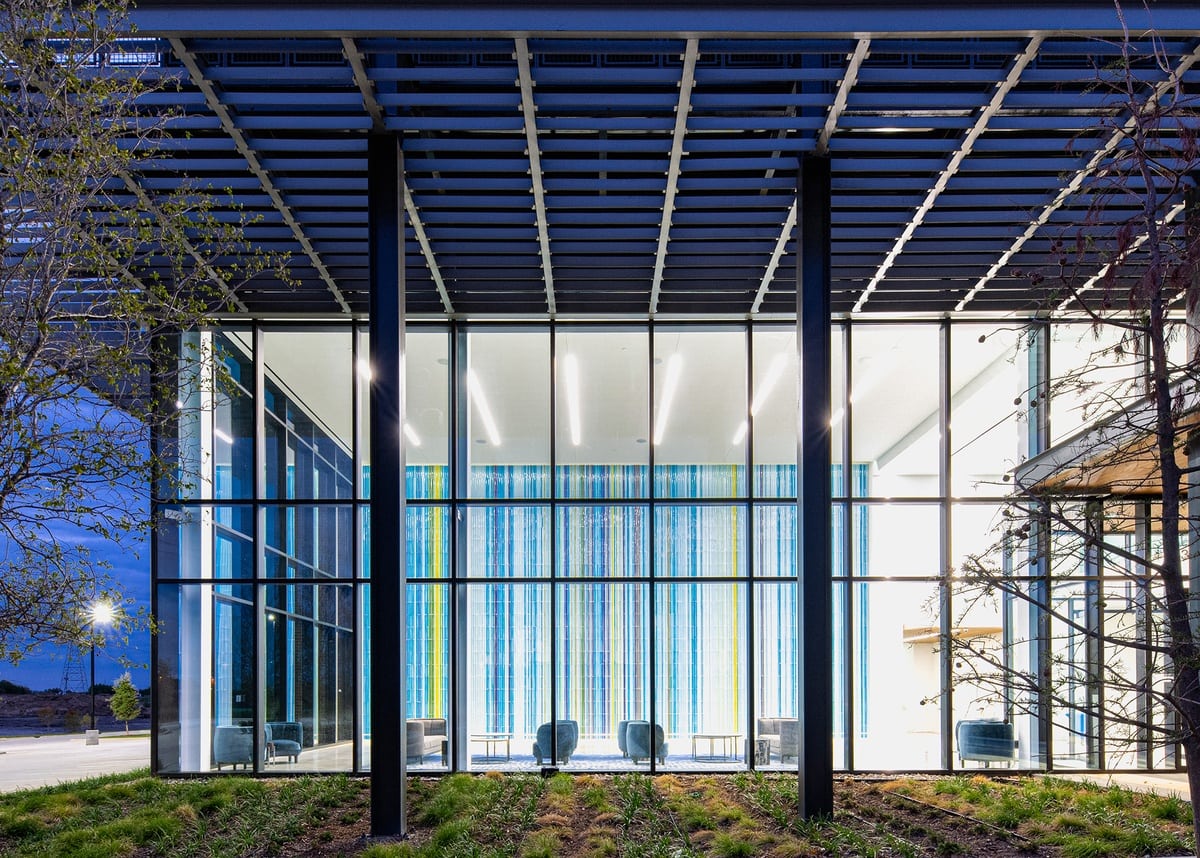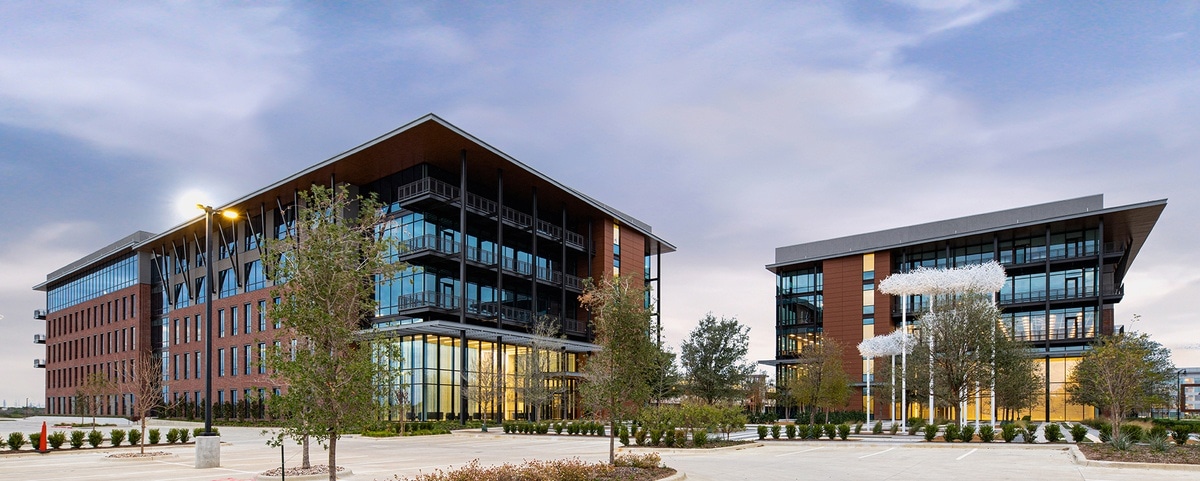 Outside the buildings, bushes, shrubs give spaces a nod to nature in contrast to the urban feel. Trees and lamps posts line the sidewalk. Spacious, brick-paved walks allow guests and employees to enjoy a fresh and friendly atmosphere. A one-of-a-kind sculpture by Colombian artist Ricardo Cardenas named "Clouds" in the courtyard continues the project's artistic expression outward.
The experience is something that everyone will enjoy, whether they live or work in Cypress Waters or are simply passing by for a visit.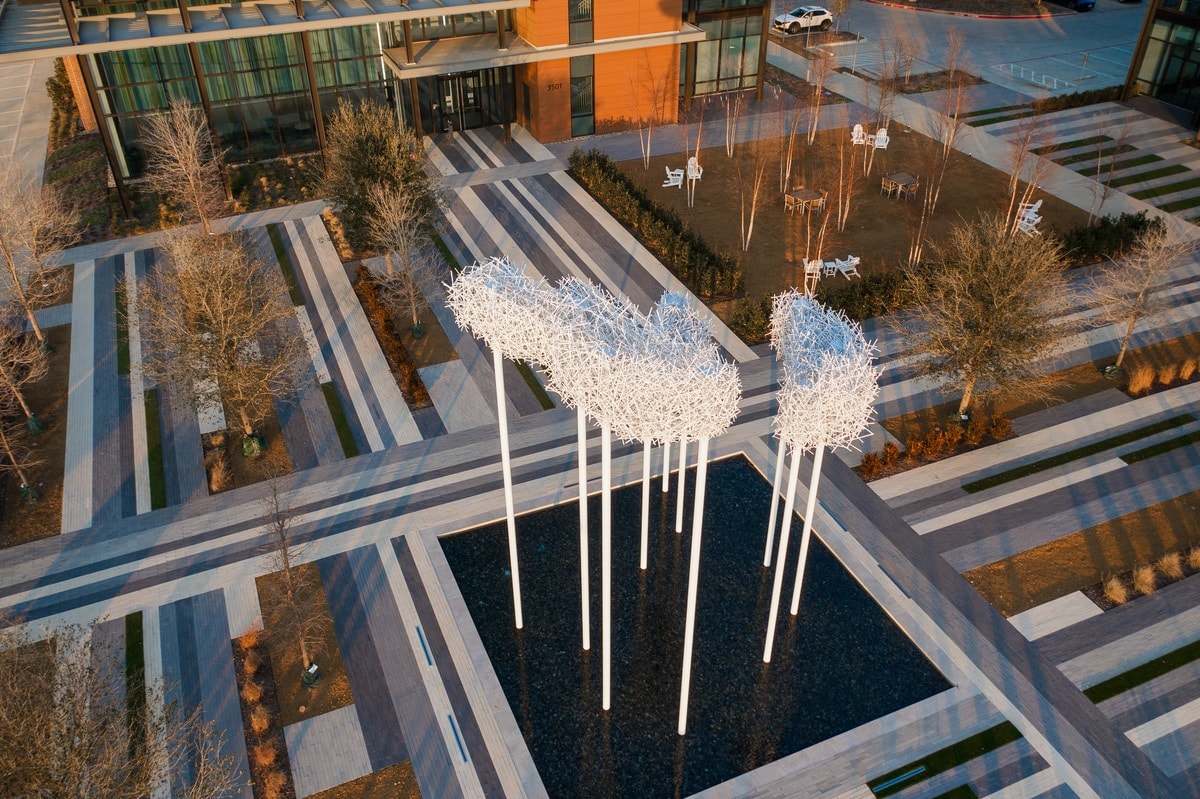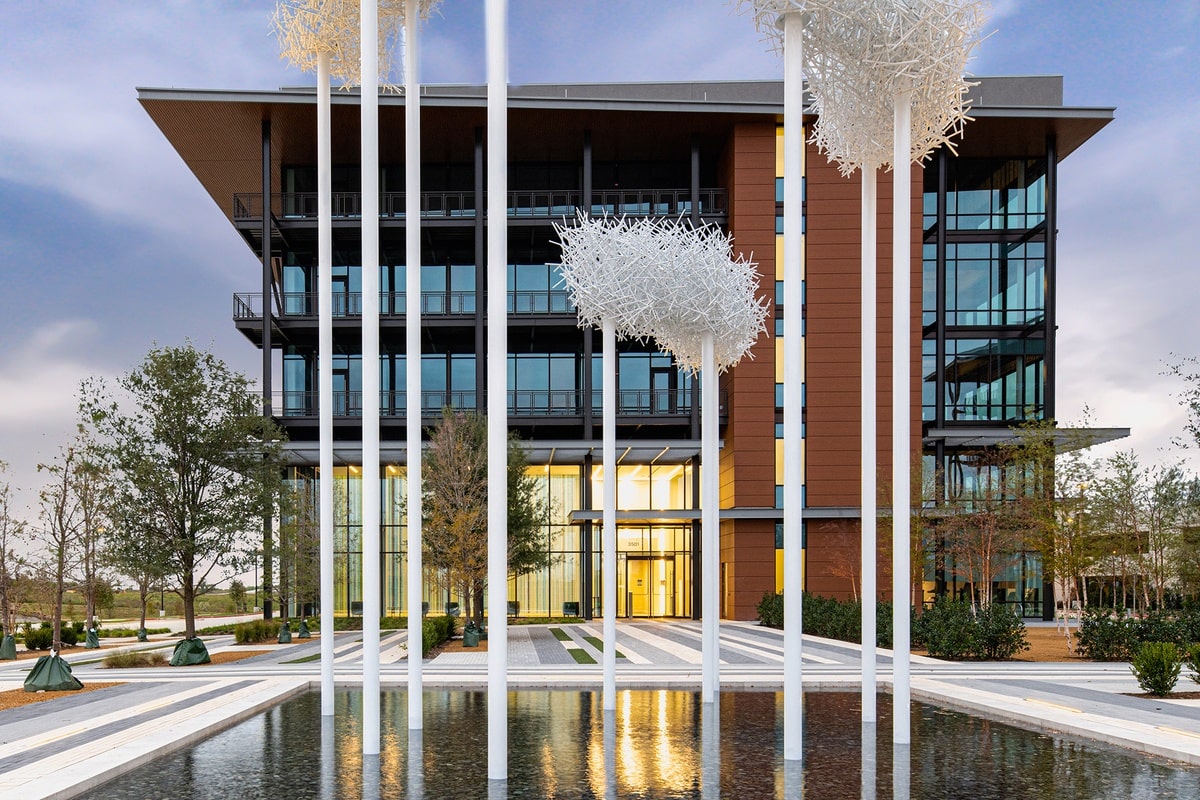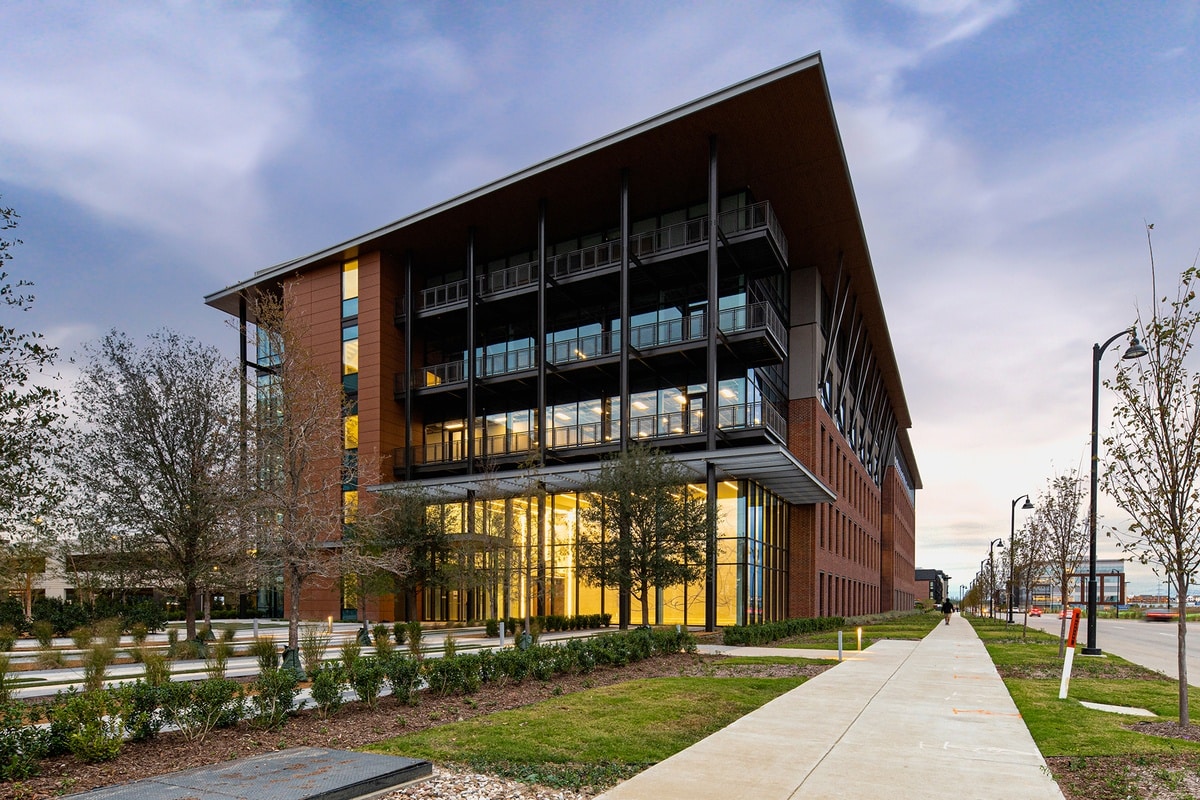 ---
Other amenities are also within easy reach for those who are making 3401 and 3501 Olympus their office home. There is a nearby conference center for events, a fitness center for those who want a quick workout before they start or end their day, and direct access to a five-mile trail for those who want some fresh air to break up the day.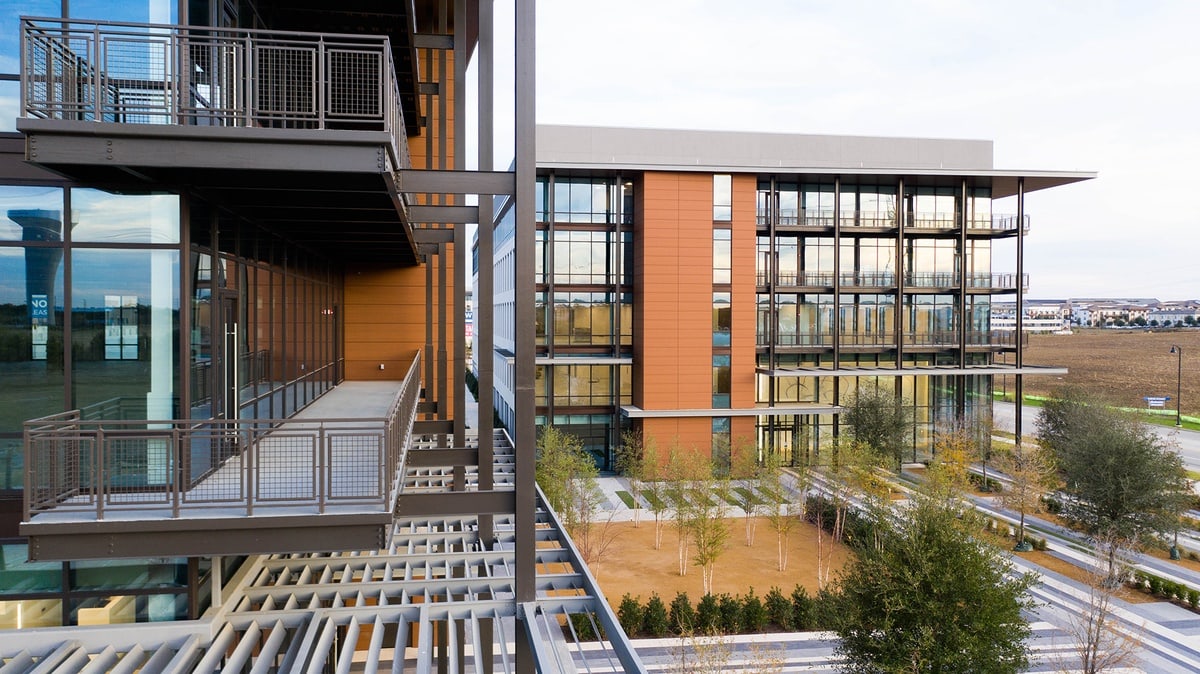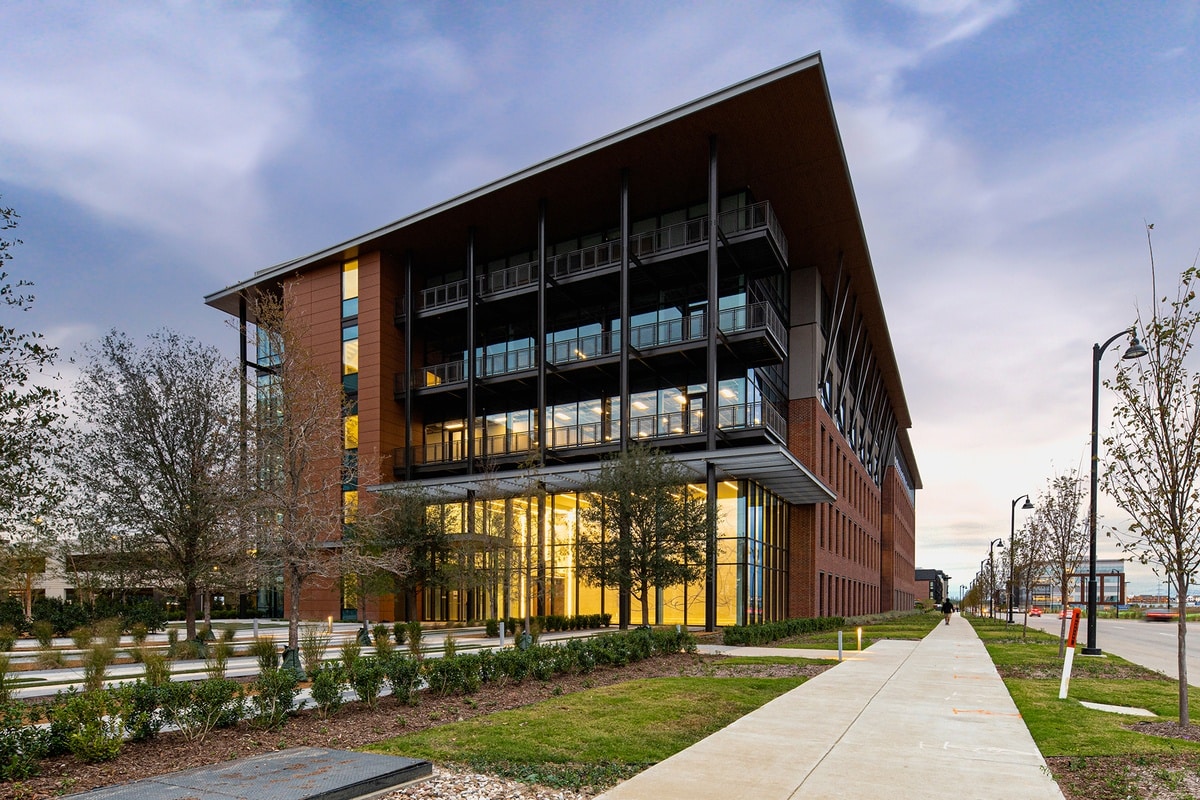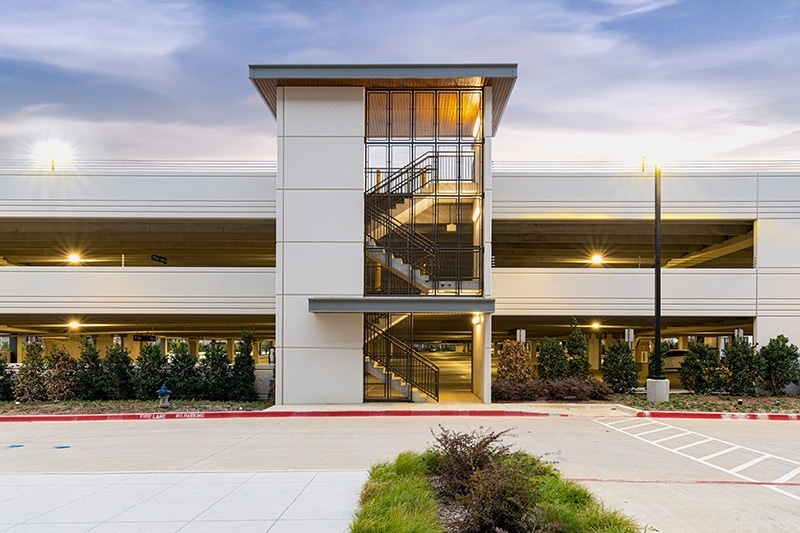 Cypress Waters is a mere five miles from the Dallas/Fort Worth International Airport, making the 3401 and 3501 Olympus offices easily accessible for companies that have executives and other team members often coming and going on business trips.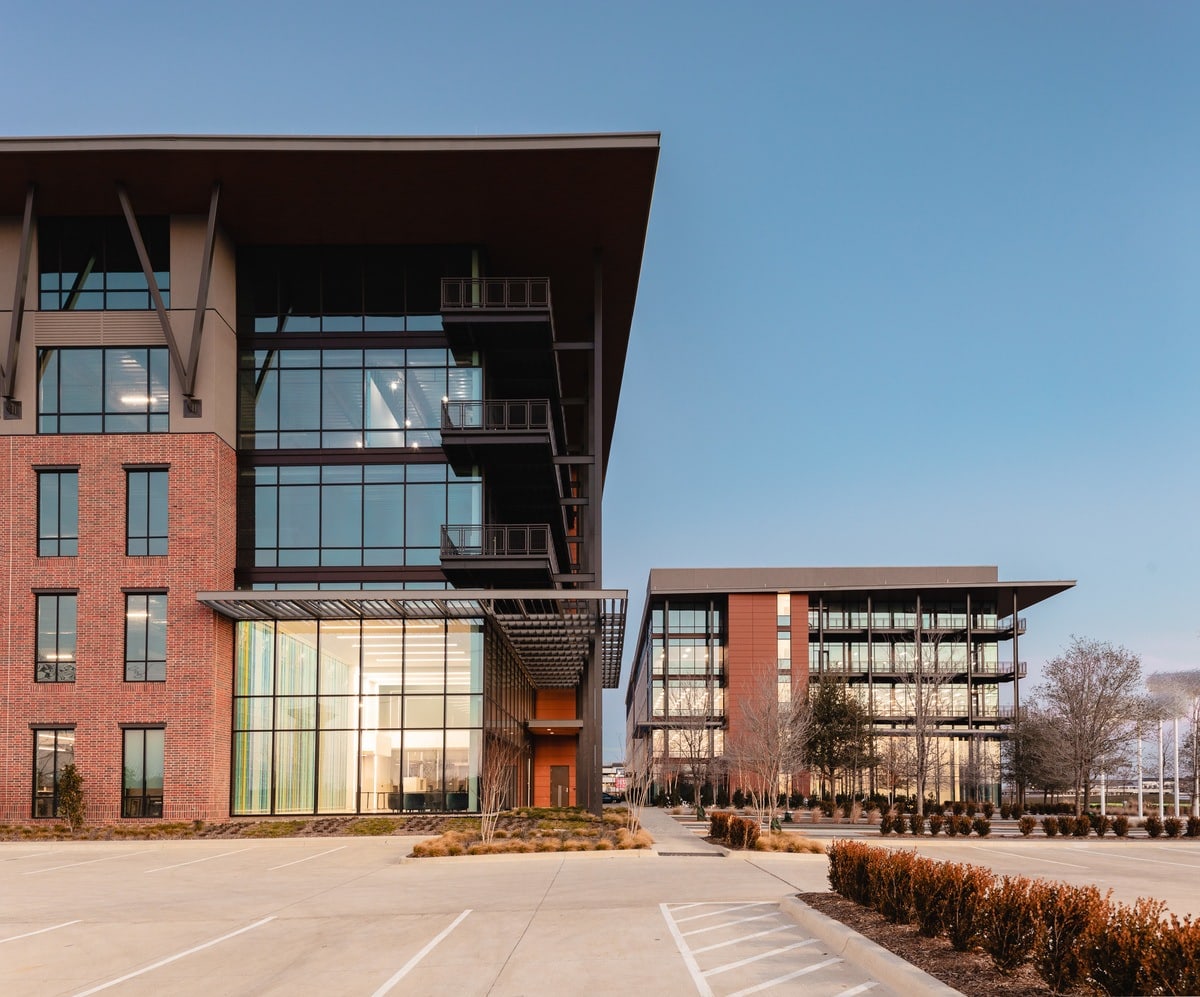 ---
---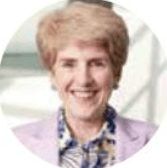 ---
Lucy Billingsley
Billingsley Company
"Sean O'Brien and team have the creativity, alacrity and flexibility to be great design partners. They listen closely and then bring all the historical architectural smarts and a fresh eye to creating places where you'd like to be. They first think through making the public realm inviting and then enrich that with great architecture."