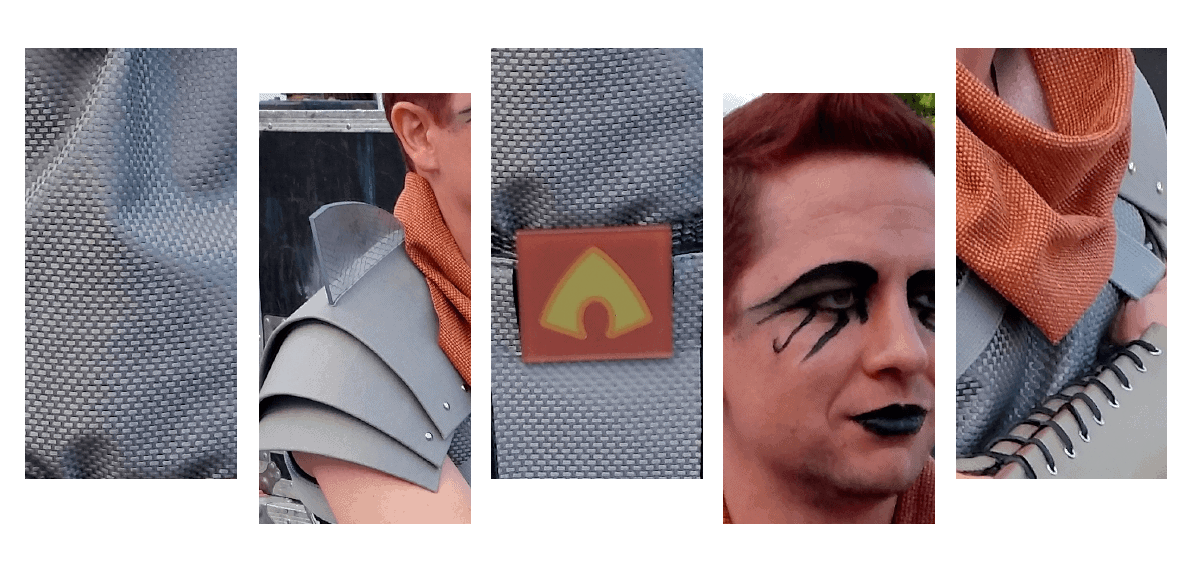 This spring, O'Brien Architects participated in the 4th annual CRE8 Design Challenge and Fashion Show benefitting the IIDA Texas Oklahoma Chapter Education Fund.  Their mission is "To fund and support activities directly related to the advancement of students pursuing a degree in Interior Design and in the states of Texas and Oklahoma."
The challenge was to create a garment that celebrates the connection between interior design and fashion. Teams of 5 are paired with a soft good and hard good underwriter (who provide the materials) and are given just 8 short days to construct their garment. The challenge culminates with a live runway fashion show and judging.
20 design teams in the DFW area entered the 2015 CRE8 competition. Our O'Brien team consisted of Alison Purdy, Lorelei Mewhirter, Matt Crowley, Derek Dizon, and Patra Philips.
This year's theme was Marvel & DC Comic Super Heroes – Past vs. Future.  We were assigned "Past" Aquaman, pre-1975.  Remember him?
Our material underwriters were CF Stinson (textiles) and Clarus Glassboards (glass).  The fabric was a welcome material, but glass?—not so much! "Past" super heroes had special requirements—only 20% of the costume could have muted color; the rest must be grayscale.
Our first step was to brainstorm on what our reimagined Aquaman of the past should look like.  We thought he needed to man-up a little bit.  He'd been getting a reputation that he's not so cool anymore.  We definitely wanted him to have more of a "warrior" feel. We threw some ideas around the table, and then Derek started sketching.  In about 5 minutes, he showed us this sketch (left) and we said, "Uh, that's awesome!"
NOW TO CHOOSE THE LUCKY MODEL…
Matt Crowley was unanimously "voluntold" that he would be the one to strut the catwalk. Of course, he graciously objected over and over, but he finally did warm to the idea. So much so that he was willing to bleach his hair for the event!
OUR FINAL CREATION
A more classic warrior version of Aquaman. Our main fabric mimicked chainmail armor, and was trimmed with faux leather. We also used the faux leather to create shoulder paldrouns, and an irredescent green material to make wrist and ankle cuffs—all of which were trimmed out with glass fins, back-printed with a fish-scale pattern! Instead of bleaching his hair, Matt settled for orange-ish hair and a henna tattoo (courtesy of Derek). The look was completed with some awesome goth eye make-up!
The CRE8 fashion show was held at Granada Theater on May 1st, 2015.  Our reluctant model did an outstanding job on the runway!  While we didn't win, we were FAR from Loserville.  And it was a LOT of fun.  The event is held every other year, so who is going to be on the 2017 team???
---
Written by Patra Philips and Lorelei Mewhirter

Originally published in the 3rd Quarter Edition of ON