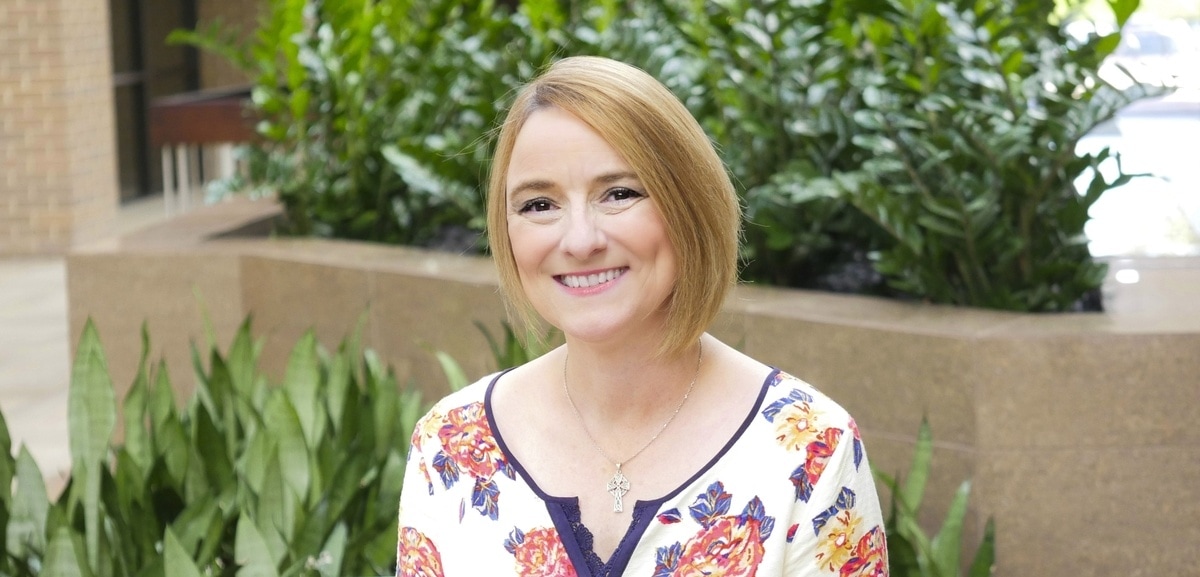 Patra manages projects from design through construction administration and coordinates seamlessly with clients, consultants, and contractors, thanks in part to 26 years of experience with a variety of construction and building types. A self-proclaimed dumpster diva, she salvages unloved furniture, nurses it back to health, and even blogs about her adventures at The House Enthusiast.
---
Where are you from?
I've lived a lot of places, but I consider Rockwall home.
What are your hobbies/what do you like to do outside work?
I like to paint furniture, write on my blog, make fun of bad real estate photos, and I'm a Zillowholic.  I'm always watching the housing industry for where it's heading and for new housing trends.
Describe an average weekend.
None of my weekends are the same.  7 year-old twin boys and a 58 year-old husband get bored easily.  But we usually have soccer games on Saturdays, lunch with my parents on Sundays, and at least one dinner out at Mi Cocina on Friday or Saturday nights, because tacos and margaritas are LIFE.
What are some of your favorite tv shows/movies/books/music?
Anything Sci-Fi.  Anything.  I'm currently listening to The Martian on audiobook.  Skip the movie.  The book is AWESOME!  Sorry Matt.
Before working at O'Brien, what was the most unusual or interesting job you ever had?
I used to teach light aerobics and water aerobics to little old ladies at the gym.  Weeeell, they were about my age now, so maybe I'd better reword that….
What attracted you to architecture?
It started with an A.  I opened the A&M course book looking for Archeology.  They didn't have that, but they did have Architecture.   So, pretty much the same thing.
What kind of projects and challenges do you enjoy?
I enjoy the challenge of Motherhood the most.  My boys came late in life and I'm cherishing every minute of it.
What project is the most memorable in your career?
McCandless Crossing, but for very different reasons.  It's most memorable because it was a "hard-knocks" kind of project.  I learned a lot about construction and what could go wrong.
What are you passionate about or what goals do you want to accomplish in your work?
I'm actually very passionate about residential architecture.  We don't do much of it here (except multifamily projects), but I love old homes.  I go to as many open houses and home tours as I can, especially if they are historic houses. As far as work goals, I hope to help O'Brien expand in their multifamily and senior living/ memory care products.
If you weren't an architect, what would you be doing?
Real Estate.  Duh.